Youth Heroes Awards Ceremony #Burkina Faso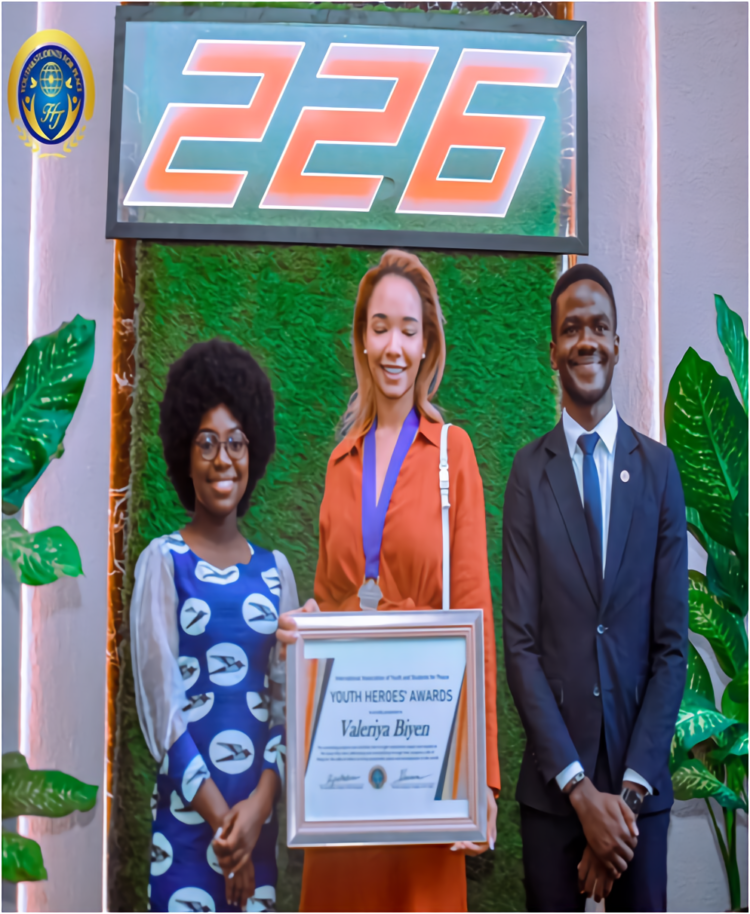 On December 12, 2022, the International Association of Youth and Students for Peace-Burkina Faso chapter held the Youth Heroes Awards ceremony in Ouagadougou, Burkina Faso. Following an explanation on IAYSP, president of IAYSP Burkina, Kwang Hée Divine Kabore, presented a module of character education with the theme, "Conflict resolution in siblings." Afterwards, award proceedings were held with the offering of the medal to laureate, Valériya Biyen. During her recipient speech, the laureate expressed gratitude towards IAYSP and her determination to continue educational works for youth.
IAYSP Northern sub-region president, Pang il Diarra, reaffirmed the five principles of a young hero and FFWPU Northern sub-region president, Reverend Sou Dawere, gave a congratulatory address. The ceremony ended in a convivial atmosphere.