Youth Heroes Awards (Afghanistan)
We held the Awarding ceremony of the IAYSP Youth Heroes Award 2020 at Mehran Hotel in Kabul, Afghanistan, on Dec 21, 2020.
Asif Ulfat, the IAYSP President of Afghanistan, gave a presentation about the IAYSP, Its founder, core activities, and IAYSP's vision for all the youths.
40 Youth leaders were invited from different local civil society organizations. The recipients of the Awards were grateful for the awards and impressed by the vision of the founders of YSP towards the young people. The recipients and youth leaders in the audience shared their great interest in the future activities of IAYSP nationally and globally.
Freshta Karim, the Founder of Charmaghz.org, received the Youth Heroes Awards from IAYSP International on Dec 21, 2020. Freshta Karim is a graduate of Oxford University, Forbes 30 Under 30 for 2019. She is a nationally and Internationally Known Youth Leaders from Afghanistan.
Hamid Omar is another recipient of the IAYSP Youth Heroes Awards 2020.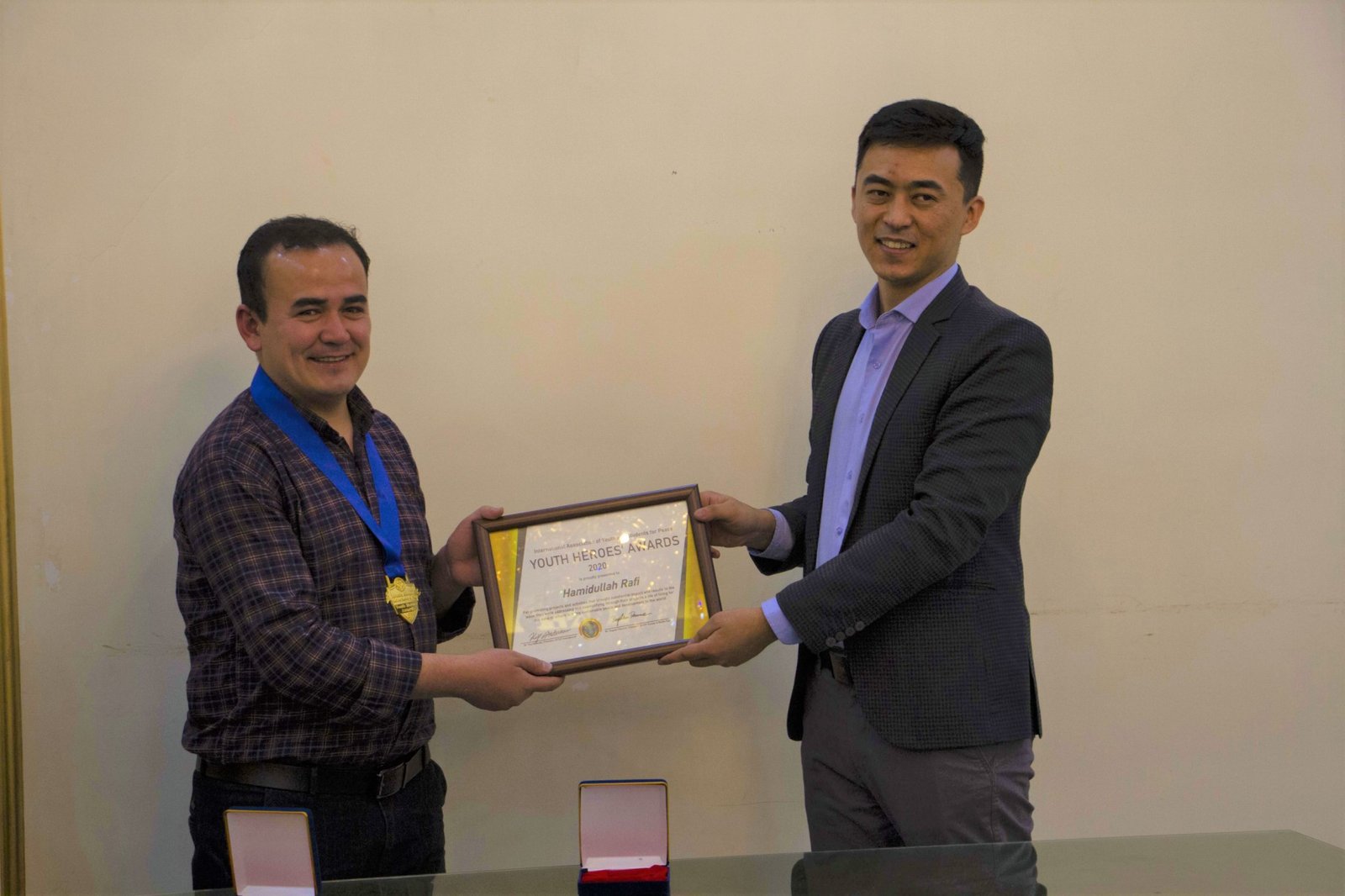 He lost his sister, Rahila, in an ISIS Suicide Attack inside a classroom in 2018. But instead of losing everything to anger or hatred because of the tragic event, Hamid Launched the Rahila Foundation. Right after the death of his sister, to encourage more youths and children to continue their education. Today Rahila Foundation is a well-known organization nationally for its work in helping less fortunate young people and children with their education.