Youth Talk about Character Development (Suriname)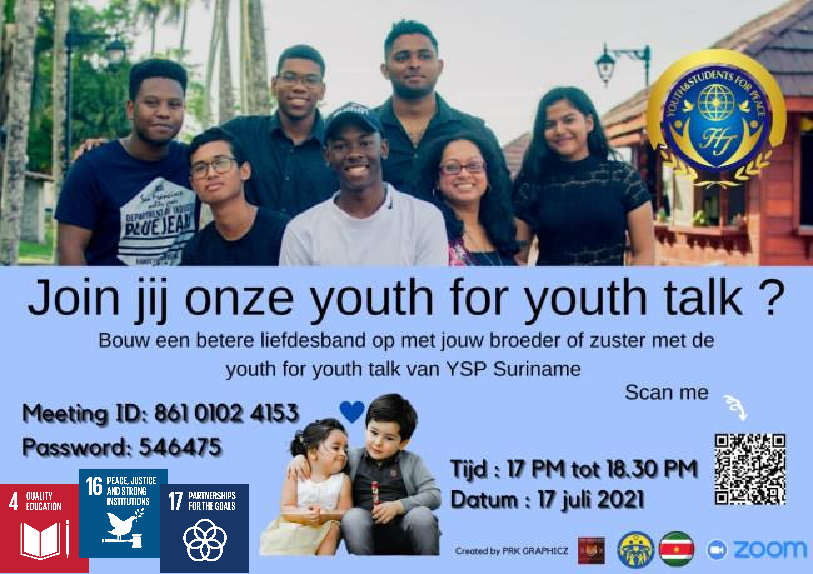 YSP Suriname held an online zoom, Youth for Youth Talk, whereby Ministries from the government, youth organizations, and young people from Suriname were invited. This program was based on two lectures about siblings' love of the Four Family Love character education curriculum.
The emphasis was the nature of sibling love, which is to sacrifice, teaching to be responsible and to protect each other.
Furthermore, the power of brother and sister love shows us the importance of self-reflection and taking responsibility as the foundation for enemies to reconcile.
In addition, some guests remark that the presentations reminded them how important is sibling love, is how peace begins and that they have learned that true brothers and sisters are not always related to sharing the same DNA. The participants were presented with a certificate of participation and encourage to join us as members of the IAYSP.