Youth Conference – Webinar #Nepal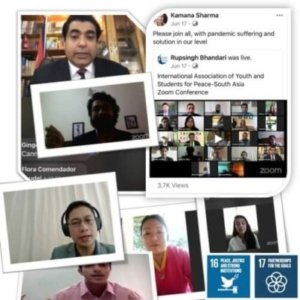 The technical team was from IAYSP Nepal in Kathmandu. Youth speakers declared that young people can lead and make their voice a majority in the world. They also encouraged youth initiatives that would awaken the spirit of goodness, service towards others, contribute to the society, multiply goodness in the present and push for positive impact for future generations.
Youth speakers believed that youth, as a leading power, can work substantially in the present for change of the future. This program reached 3,700 views.