Young Volunteers Club – Weekly Meetings #Moldova
IAYSP Moldova continued holding its weekly Young Volunteers Club meetings in December 2022 at the Peace Embassy in Chisinau.
On December 9th, the meeting focused on reflecting on the past year and planning the new activities and goals on both the organizational and individual levels. At this meeting, participants also gave gifts to each other as "secret Santas", and spent time together having discussions and playing board games. The participants of the club shared that they really like the weekly meetings where they feel that they are part of a global family; participants are always of different nationalities: Moldovans, Indians, Bulgarians, Koreans, Gagauz, Russians, Bulgarians, and Ukrainians, of course all having their own mother tongue. This, however, does not stop them and can understand each other very well.
On December 16th, through intellectually challenging games, young people could reflect on topics like gratitude, kindness and dedication. They vented emotionally and fed their souls with soulful discussions.

On December 23rd, the young people celebrated Christmas together by watching a themed movie about kindness and enjoying pizza and popcorn.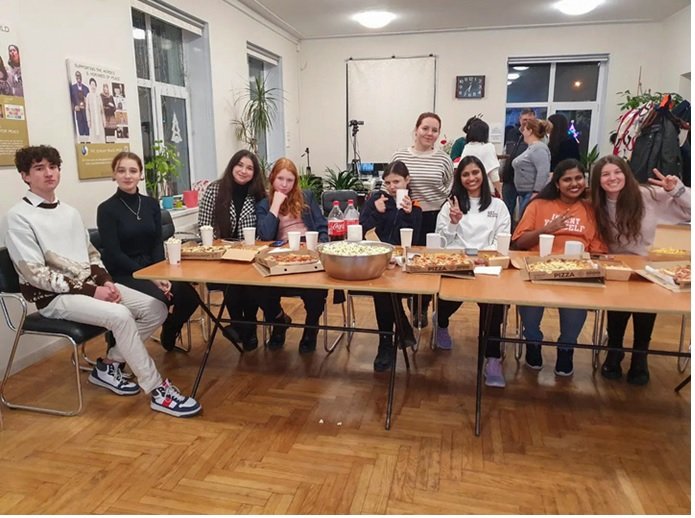 These activities aim to support the mental well-being of participants, help build lasting friendships, make a harmonious YSP team, help them understand their strengths and how they can use them to help others, and contribute to eliminating ethnic and religious discrimination.