Young Sounds of Peace Online Concert (Philippines)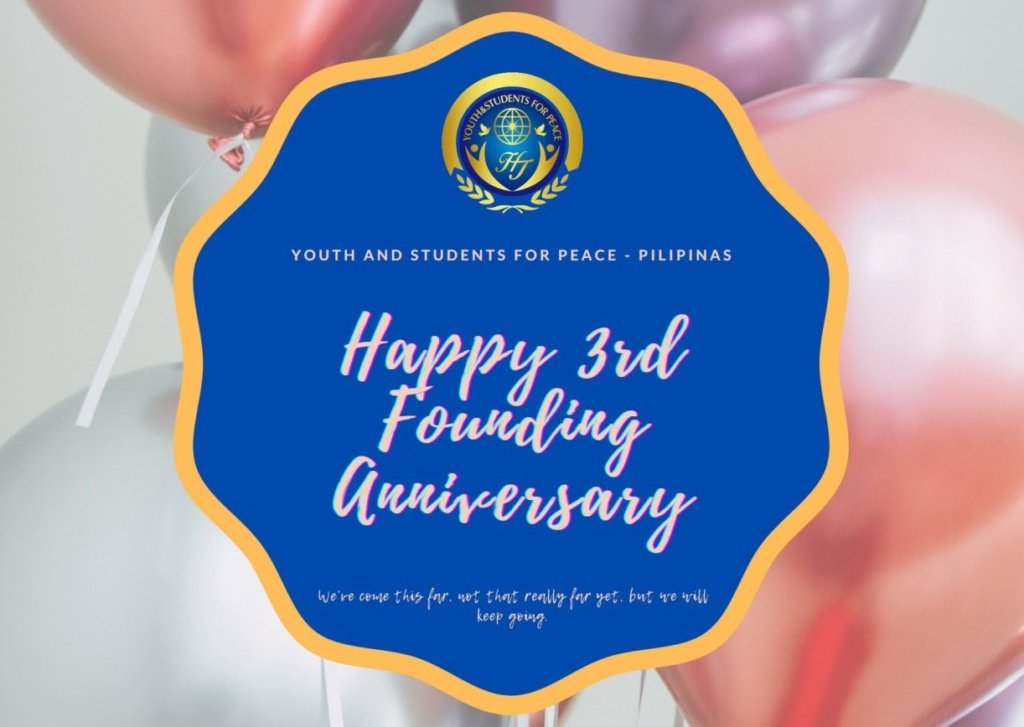 The Youth and Students for Peace – Pilipinas organized the Young Sounds of Peace Online Concert last September 24th, 2020, in celebration of the 3rd Founding Anniversary of YSP in the Philippines and commemoration of the International Day of Peace.

With the theme, "Shaping Peace Together," the concert meant to inspire young and old to end violence through the music of peace. With various performers around the Philippines and even abroad, the Online Concert reached 547 registered participants garnering 413 joining actual through LIVE Webcast on YouTube via ZOOM.

The Online Concert had inspired a lot of people, not just from the Philippines but even in other countries. It was the first-ever Young Sounds of Peace Online Concert hosted by YSP Pilipinas, which made it a historical event with 16 young singers and artists who performed with their remarkable covered songs. The legendary Michael Jackson, The Beatles, John Lennon, and some famous artists were one of the most featured original singers whose songs were sang by the young artists. Some renowned singers and bands who joined were the REO BROTHERS, who were quite famous in the Philippines, and 3 Teen Singers who participated in the popular Show of TV Singing Reality Competition in the Philippines called "THE VOICE."