World Water Day Celebration #Suriname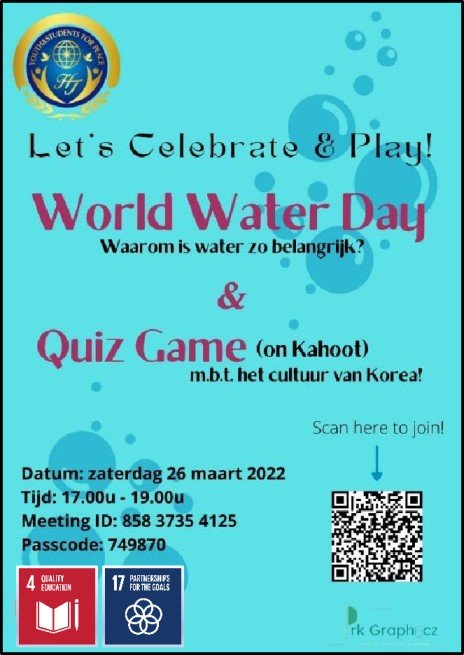 On March 26, 2022 IAYSP commemorated World Water Day – an annual United Nations observance day held on March 22 that emphasizes the importance of fresh water. There were eleven participants and the conference was streamed through Zoom and live on the YouTube channel of IASYP Suriname.
The program consisted of a video presentation on World Water Day from the UN, followed by a brief exposition regarding the Day and its importance. The presentation was given by Shakur Holband, who is a YSP member and university student. Moreover, the participants engaged in an enthralling Kahoot game, a Korean game, where they were able to extend their understandings of various cultures.