Workshop marking International Volunteer Day #Nigeria
IAYSP Nigeria organized a three-day workshop to celebrate UN International Volunteer Day for Economic and Social Development Celebration 2020 at Bekwara Local Government Area (LGA), Cross River State, Nigeria.
One hundred five participants and ten IAYSP Staff attended the three-day workshop.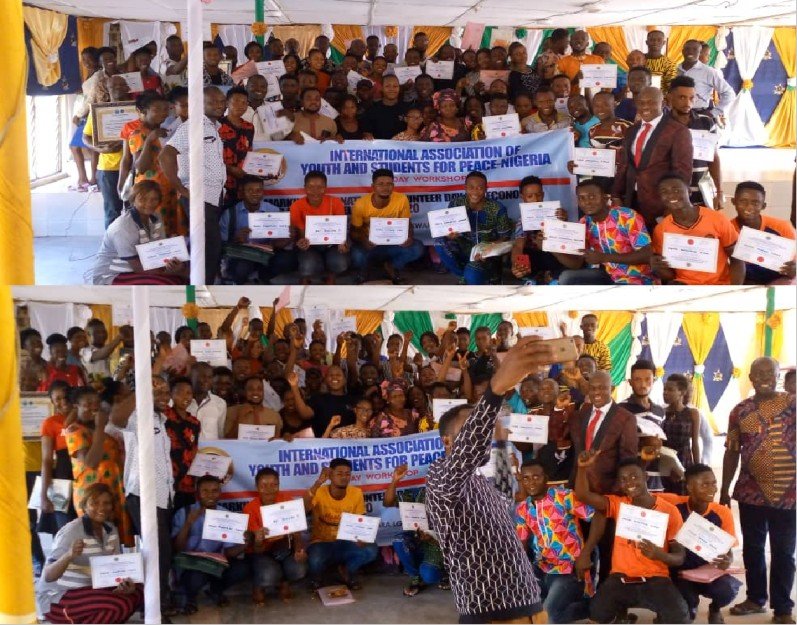 The President of IAYSP Nigeria delivered the welcoming address and encouraged the youth, drawn from different LGA in Cross River and Benue state, to become the change they desire in their state and LGA. He tasked the youth with the need to become public-minded, rendering public and selfless services to their communities.
Rev. George M. Ogurie, the African Sub-Region Two President, presented a lecture on the first two chapters: 'What Does it Mean to Be Good and Where Do I Learn to Be Good.'
Between lectures, group reflections were held and sharing ensued in groups representing the acronyms of IAYSP.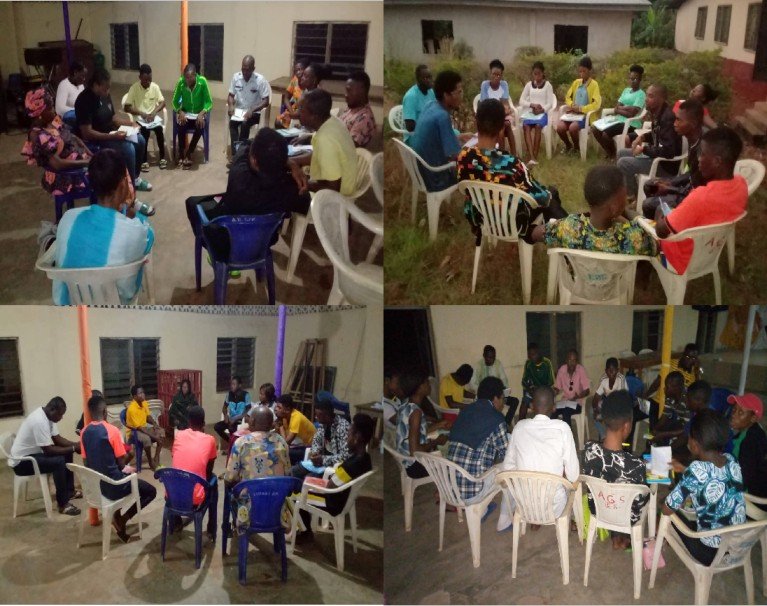 After some meditation, they started the second day with Tong Il Moo-Do training – a special form of martial arts that teaches unity of mind and body.
Putting into practice the teaching of community service, the participants went around the theological school on sanitation exercises to keep the environment clean. The exercise lasted for one hour and thirty minutes.

At 8:00 am, breakfast was eaten in preparation to receive lectures. They captured, 'Goodness Creates Peace, Brothers and Sisters Love & Solving Sibling Rivalry and Preparing for Marriage. 
Highlighting these topics was a very inspiring moment for the participants.
Dr. Raphael Oko gave a lecture on preparation for marriage. Dr. Oko spoke on two ways to avoiding teenage pregnancy and single-teenage parenting. He explained how this is one of the major challenges faced by youth, which results in school dropout and engaging in street activities such as cultism, theft, and other social vices. Dr. Oko emphasized family as the school of love where we learn to become a leader of the nation, maintaining that if such families are not properly nurtured, it becomes the hotbed that breeds criminality.
One of the participants, a community youth leader in Bekwara LGA, Mr. Obogo Clement Ebah; was in high spirit and tasked the youth of his community to put into practice the value of 'Goodness Creates Peace' as a way of encouraging volunteerism in the community.
Day three featured International President Koji Matsuda, who gave words of encouragement and reemphasized the core values of IAYSP – which is captured as 'RISE,' which inspires the participants to become the very best in their future endeavours.
During the program, five youth leaders were awarded as Youth Ambassadors for Peace to promote peace activities in their various areas.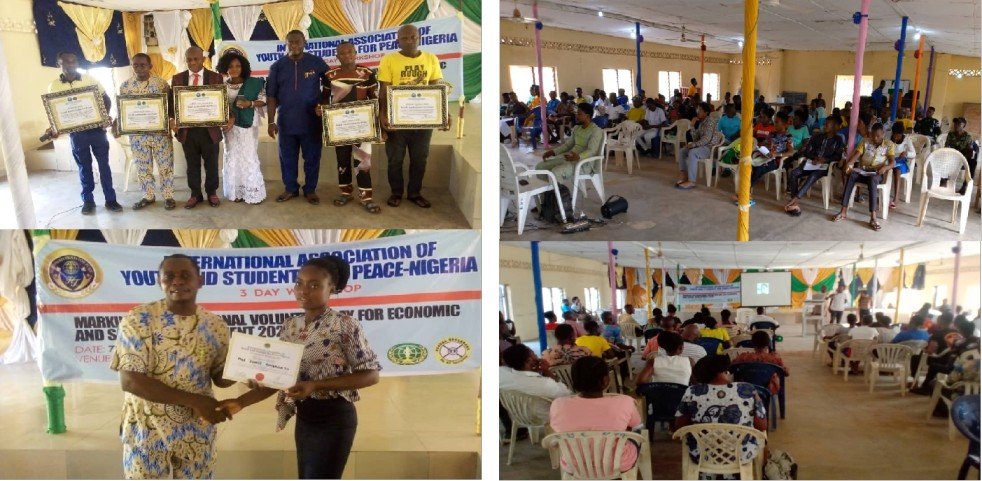 Testimonies from participants 
From the lectures, I learned about character formation. What comes to my mind is how can, one change his character for the better, and the simple answer is a change of ideology. To understand that the things we consider to be normal are actually not the way it is supposed to be. And the teaching of living for the sake of others gave me a sense of dignity and service.
– AGI JANET OMGBONYA
                    REFLECTION ON CHARACTER EDUCATION 
The character education seminar has really created a positive impact in my life because it really educated me on matters that most of the society stay silent on.
Character education has also taught us re-orientation. Its sole purpose is to train a peaceful and morally educated individual.
It also enumerates the wrong vices in our society (e.g. undermining the law instead of upholding it). In this case, if they are exposed to this teaching, it will definitely give people a change of heart.
If there is a program of character education in schools from elementary to high school, it will help grow the character of our youths, which will help nation-building as well (e.g. Say no to cultism and armed robbery).
This can also affect positively the attitude of the parents in a family towards their children. To be peaceful and morally educated children in the society.
– PRINCE WOKA EJE
 First and foremost, I want to appreciate the organizers of this program. I have learned a lot from the beginning of this seminar on the topic of "character education."
– ALEJE EMMANUEL