Wetlands Loop Trail Cleanup #USA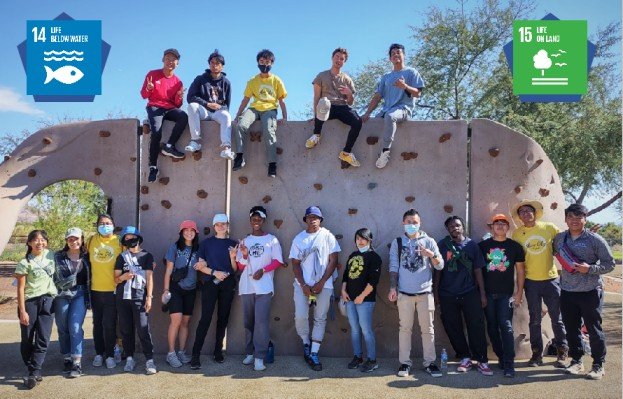 On October 9, 2021, Shine City Project returned to Wetlands Park. For this service project, the Shine City Project volunteers welcomed members from another organization and a character development program. A total of nineteen volunteers helped to pick up litter along a section of the Wetlands Loop Trail.
It was challenging at first to retrieve litter near the water channel, but with perseverance and effort, the team managed to carefully make their way to the water's edge and fill their bags with trash.
During the service project, several of the volunteers also caught a glimpse of a couple of coyotes. Fortunately, the coyotes did not have much interest in the litter-collecting group, and the youth could observe them from a safe distance. Surprises like these are always exciting and remind us that there is life in the Mojave Desert.