Tagda Sa Ko Series – TSK Series: Episode 6 (Philippines)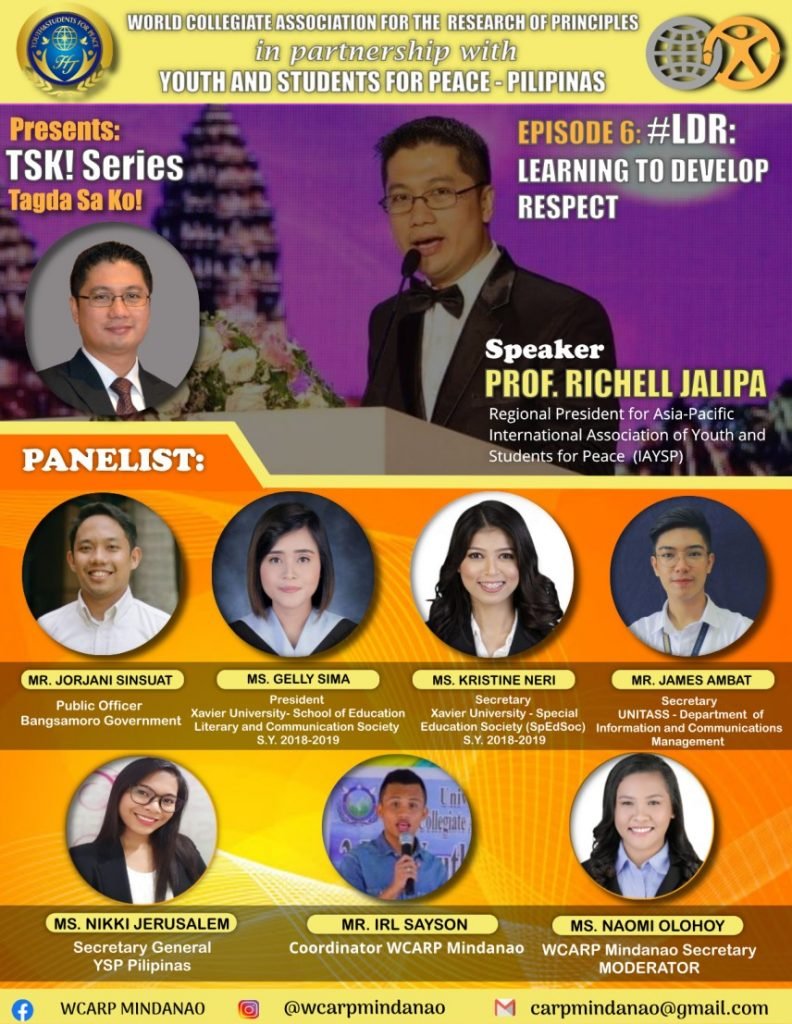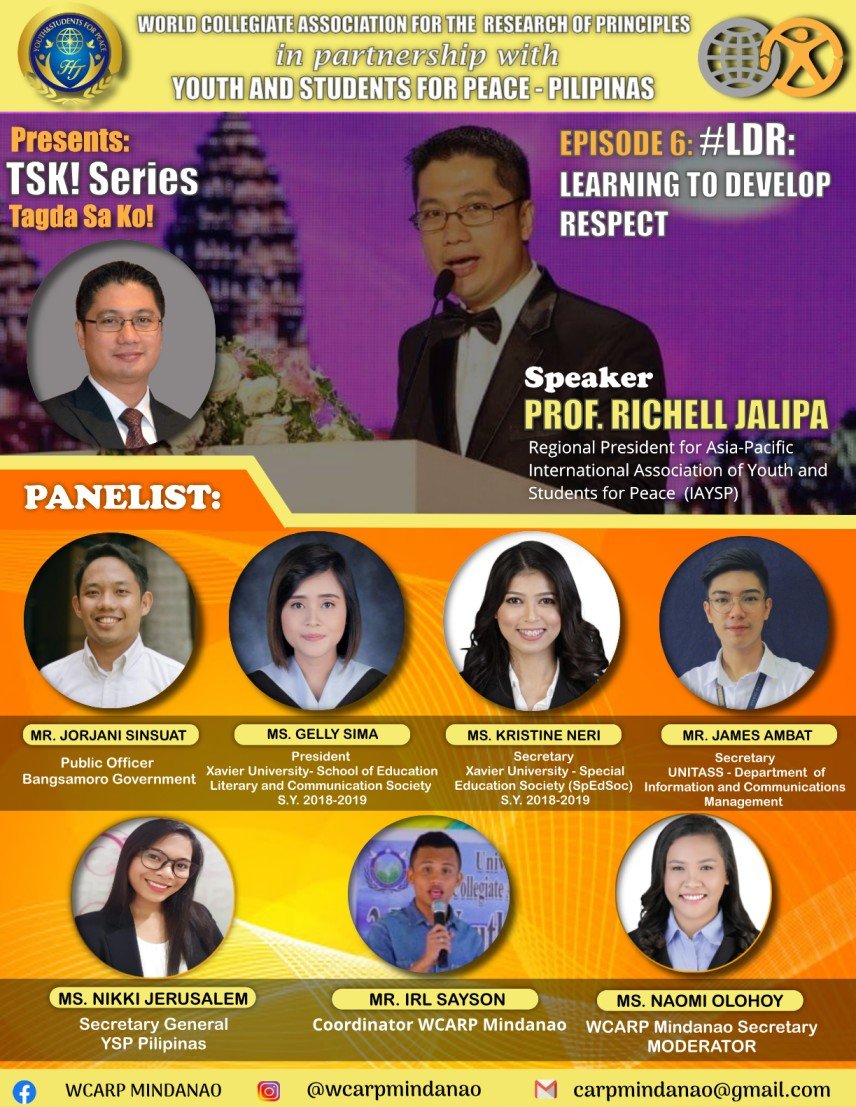 On July 2nd, in partnership with the World Collegiate Association for the Research of Principles – Mindanao (WCARP-Mindanao), YSP–Philippines organized one more episode for the series "Tagda Sa Ko" with the theme: "Discovering the Real Me in the midst of the Pandemic" by streaming its 6th episode via FB Live and gaining 1.3 thousand views.
This episode's talk, "#LDR: Learning to Develop Respect," was given by the Regional President of the International Association of Youth and Students for Peace – Asia Pacific, Prof. Richell Jalipa, joined by the panelists: Ms. Gelly Silma, LPT – former President of the Xavier University – School of Education Literacy and Communication Society, Sir James Ambat – Department of Information and Communications Management Secretary of the Xavier University United Arts and Sciences Student Council (UNITASS), and Sir Jorjani Sinsuat – Public Information Officer of the Bangsamoro Government.
Apart from the views, it had 54 comments, 24 shares, and 778 engagements; in one of the comments, Liezl Evangelista said: "Every person indifferent. Knowing that fact and inculcating it in ourselves will teach us that even people who we think are 'not-so' respectable can still earn respect. You might find someone disagreeable, but at the end of the day, we are all humans, and as one, we must show respect."
And Joon Shin Amangan said: "Each one of us is born with a uniqueness that our creator has given to us. And that includes having different opinions, beliefs, ideologies, hobbies, interests, etc…."
The call ended with the panelists expressing their support and enthusiasm to YSP and WCARP's endeavors.