Four Family Loves #Suriname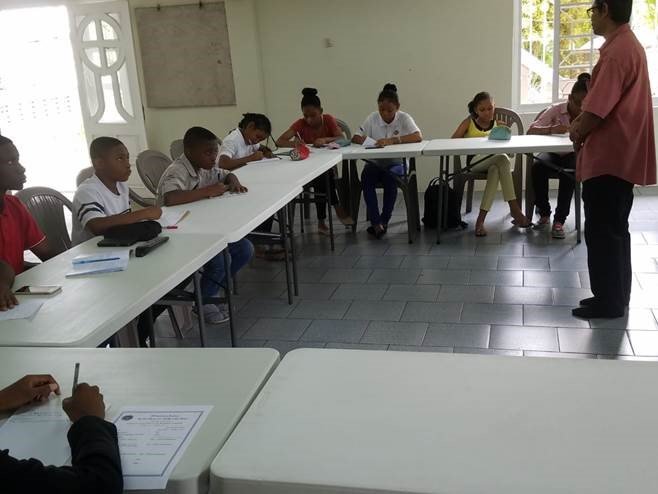 On April 6, 2019, Youth and Students for Peace (YSP) Suriname gave Four Family Loves Education. Through the education, two chapters were presented, "The Power of Sibling Love" and "Preparing for Marriage". Nine youth members were in attendance, including: one university student, three high school students, four secondary modern school students and one elementary school student, and families.
The first lecture, "The Power of Sibling Love", was given by Mr. O'Niel Kasanoemar. He explained the relationship between siblings. "Siblings love is the foundation for bigger relationships," he said. Siblings learn from and correct each other. This was followed by the second lecture, "Preparing for Marriage", given by Silma Rotgans.
Broken relationships come from individuals who could not experience successful siblings love in their families. Therefore, they may not be able to do well in their life of marriage. Furthermore, she explained that the youth should focus first on their career and not on sex. Sexual relationships before marriage cause unhealthy relationships with future spouses.
Furthermore, all participants gathered to read the autobiography of the founder Rev. Sun Myung Moon, As A Peace-Loving Global Citizen, with a round of discussions at the end. A commemorative picture was taken, followed by lunch with all participants.