Sub-Regional and Regional S!NERGY X Burkina Faso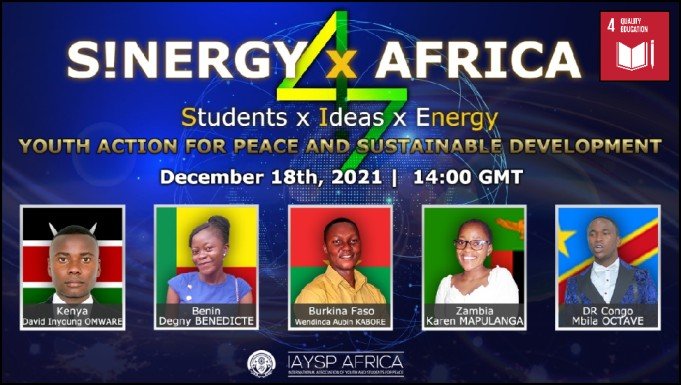 The national chapter of IAYSP Burkina Faso took part in the sub-regional and regional competition of S!NERGY. IAYSP Burkina Faso presented Mr. Aubin Kaborate as the national level pre-selection winning candidate. At the pre-selection of the competition, Kaborate represented the North African sub-region at the regional S!NERGY competition. Ninty people took part in both events.
The regional competition saw the participation of candidates representing the five sub-regions of Africa. At the end of this experience, Mr. Aubin Kaborate was awarded the second prize of SINERGY at the regional level. His project focuses on recycling pneumatic waste to manufacture works of art, furniture, and roundabouts. In addition to this, the project structure trains young people in entrepreneurship and apprenticeship in manual labor.