Social Service in Cooperation with Partner NGO #Uruguay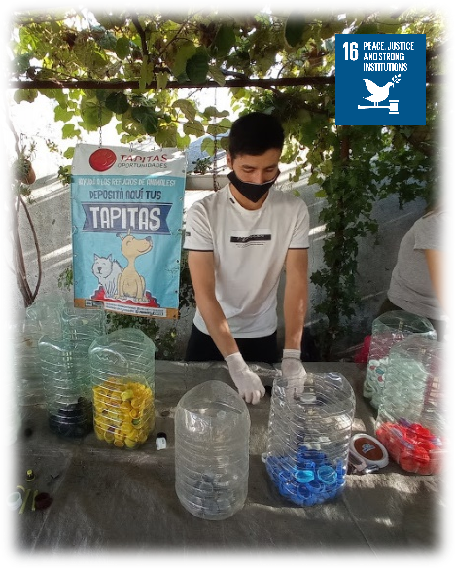 IAYSP participated in an event with a staff team in charge of a NGO department on April 18. This volunteer service was carried out by Tapitas Uruguay – an organization that collects plastic caps then sells them to companies, and with the money collected, provides financial support to twenty animal shelters for both food, and the spaying and neutering of dogs and cats free of charge.
The objective of IAYSP's participation in this activity is to establish ties with the Tapitas Uruguay NGO so, in the future, its staff can become inspired and motivated to become Youth Ambassadors for Peace and carry out joint activities.