Social Activities and Peace Projects #Peru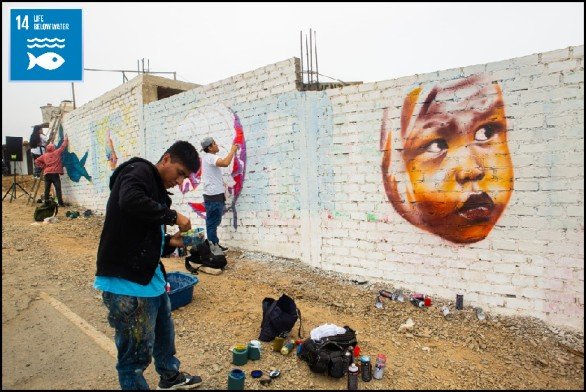 On May 21, the young volunteers of IAYSP, as part of their commitment to the environment, cleaned the Bahia Blanca Beach in relation to their project, Saving the Coast. More than 1200kg of waste was collected. The citizens passing by the beach were encouraged to participate in the cleanup through observing the team creating a great atmosphere of unity and hope among the participants.
On May 22, the young volunteers of IAYSP met to support a project born in Peace Designer, with which they have been working together to rejuvenate life on the coast. This project is aims to improve tourism and in turn, to help the villagers. Fifteen murals were painted in collaboration with volunteer artists from the city. Plans are being coordinated with young ambassadors of peace to organise this enormous project in the city.
On May 24 in the city of Arequipa, volunteers cleaned the Chili River, where they managed to collect sixteen bags of garbage. More than 50kg of trash were collected, to help maintain the cleanliness of the river and to provide a positive example for society. Many neighbors were motivated to carry out activities together.