S!NERGY x North Africa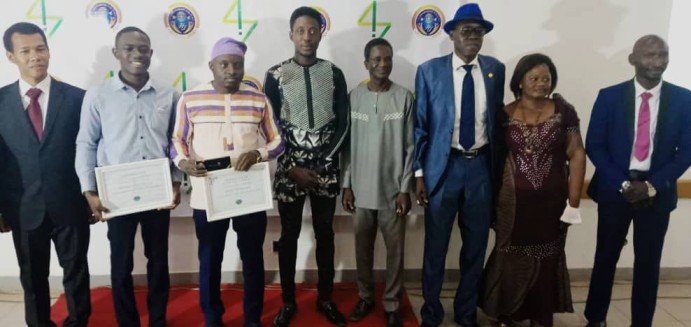 S!NERGY x IAYSP North Africa was held on December 12, 2020. Before the event, IAYSP North Africa held a pre-selection with fifteen candidates and eventually selected five candidates – two from Senegal and three from Burkina Faso.
The event was held in Burkina Faso with around two hundred participants and was broadcasted through YouTube and Facebook. The event drew the participation of ambassadors of peace, VIPs, presidents of youth associations, guests, and candidates.
At the end of the event, winners were announced. The first place went to Dr. Abdallah Ouedraogo, a chief doctor of an urban hospital center in Ouagadougou; whose topic was, "Endogenous Health Center Development Project."
The second place winner was Mr. Eliézer Yalguia, a fourth-year medical student who spoke on, "Good Health and well being."
This program's influence was impactful on the social level as the content contributes to improving health and work efficiencies for the management of hospitals in Africa. Most of the participants were reassured that through S!NERGY, people could resolve many problems of society. For that reason, they are planning to extend the program to more youth next time, who are the future of the world.