Talk to Deepen the Understanding on Slavery #Costa Rica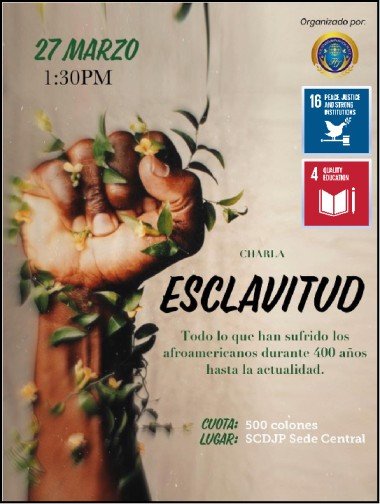 On March 27, young people gathered to have discourse on historical facts about slavery. Following a guided talk, participants reflected on how, even after many centuries, we continue to be confronted with distinct forms of slavery and racism. Through the activity, participants drew their attention to organizations that are currently taking actions on the topic.
YSP believes in unity and the changes that can come to the world as a result.
The purpose of this gathering was to reinforce understandings of suffering due to racism, create time to understand their hearts, and discuss what we can do to prevent acts of racism.