Show Your Love competition #Cambodia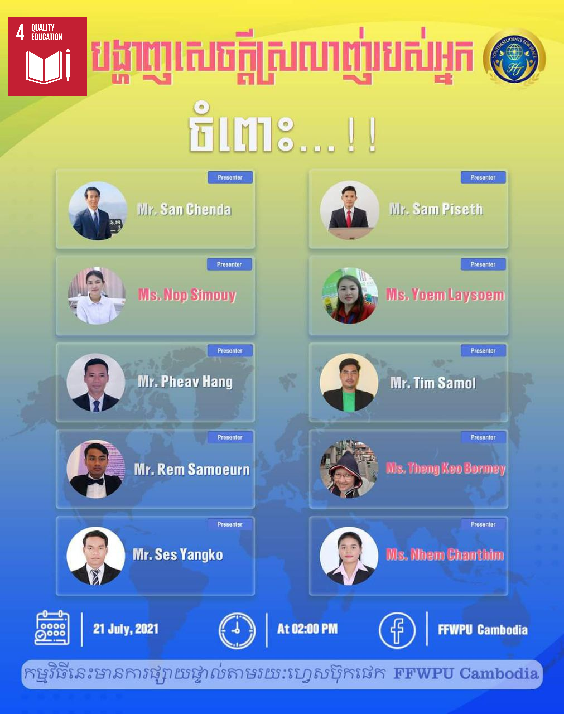 On July 21, 2021, IAYSP Cambodia organized an online competition on the theme, "Show your love competition" across Zoom and the group Facebook page.
The program was initiated for young people to give presentation about their surrounding countries; describing the historical sites, famous people, and other aspects.
This conference is aligned with the United Nation's Sustainable Development Goals (SDGs).