Shine City Project Cleans Harrison House in support of Peace Road #USA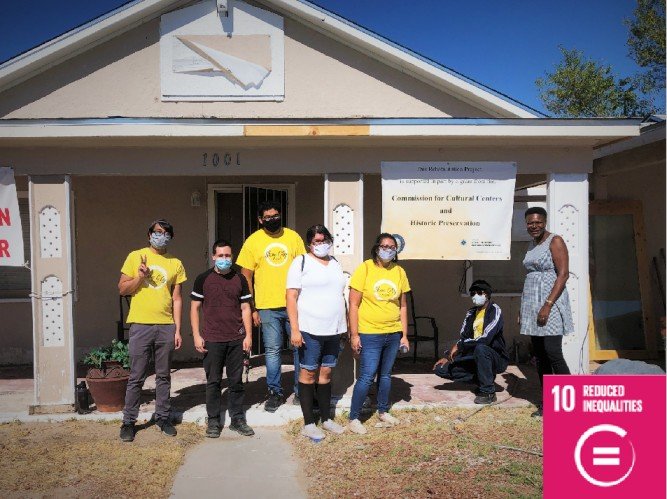 On August 8, 2020, several members of the Shine City Project gathered for a special service project at Harrison House. During a time when segregation between black and white people was a part of the constitution, the Harrison House in the 1940s and 1950s was the place for famous African American entertainers in Las Vegas to stay after performing. Famous performers such as Sammy Davis Jr., Nat King Cole, and Pearl Bailey stayed at the Harrison House.
Within safety precautions, Shine City Project and other volunteers met at Harrison House for a clean-up around the neighbourhood. Prior to commencing, we were introduced to Katherine Duncan, the Founding President of the Ward 5 Chamber of Commerce, and current owner of Harrison House.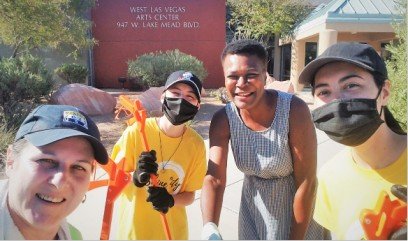 Duncan gave explanations of the history of Harrison House while allowing everyone to freely tour the dwelling. During the tour, a dialogue ensued in regard to race and racism, and how to best approach the matter.