Service Projects and Commemoration to the World Population Day #Bolivia
Cleaning of THE CLASSIC WINTER CYCLING ROUTE (July 10th):
The activity was initiated through an invitation from the cycling association. The event was possible based on the relationship YSP has developed with Mr. Cristobal Bustos, who is in charge of the Oruro Velodrome. The event entailed riding the "Winter Classic" mountain bike route to reactivate the competition in the city of Oruro and encourage an appreciate for physical activity and sport, and as a outdoor recreational activity strategy used to connected with guests.
MAKE YOUR GARBAGE A SOLUTION (July 17th and 24th):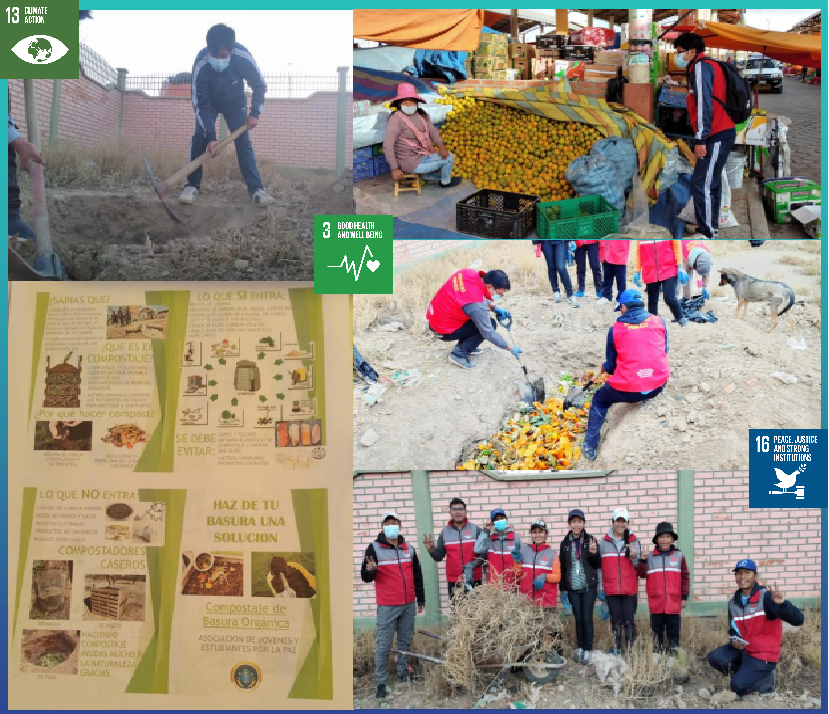 The project was carried out following one of their virtual conferences titled, Make Your Garbage A Solution, to connect staff members to the importance of composting. They socialized with neighbors, dug a pit, and collected organic garbage.
This project will be maintained to expand its scope in the future so that they can eventually organize it at the municipal level with the participation of more people.
Public Service with Homeless People (July 4th):

This activity was carried out to commemorate World Population Day. The commemoration consisted of preparing breakfast to provide for street people at 6:00 am in the interdepartmental bus terminal of the city. They reached out to one hundred people. A driving purpose behind this initiative was to bring consideration from people of the general public to reflect and be aware of the situation of the disadvantaged part of the population.