Service project in a village afected by destructive tornado (Czech & Slovak)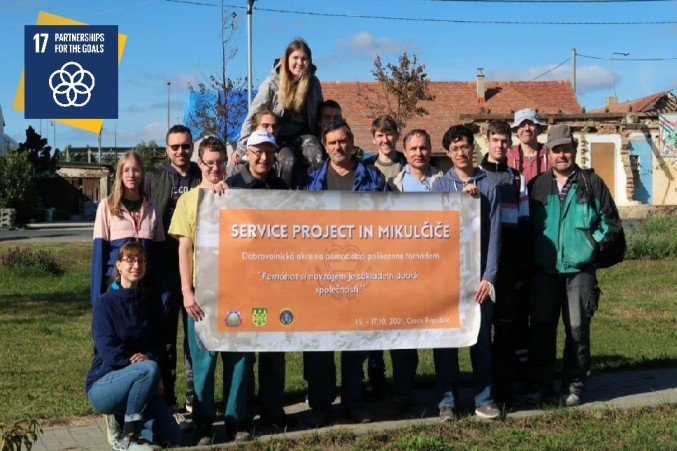 In cooperation with the UPF Czech Republic, Czech & Slovak IAYSP organized a service project in the village of Mikulčice on October 15th and 16th, 2021.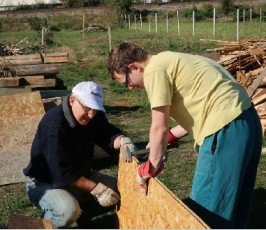 The village of Mikulčice lies in southern Moravia, Czech Republic, and was one of several villages hit by a very destructive tornado in June 2021. Even months later, significant damage was left, and many houses were still carrying signs of destruction. After contacting the mayor of Mikulčice, UPF-Czech Republic initiated a service project in the affected village, and IAYSP helped realize this idea.
Fourteen volunteers of all age groups participated in the service project. The event developed over two days; three volunteers arrived the day before to be ready to help. The remaining participants arrived Friday evening to get their hands down to work on Saturday (16th). The actual action was organized by the Caritas Czech Republic charity, which dispatched the volunteers to different people who needed help. The participants helped with various kinds of manual labor; one example is mixing concrete. On the last day after lunchtime, the mayor of Mikulčice welcomed the volunteers and expressed his appreciation of their help.