Region X KMME-MME 2021 Business Improvement Plan Presentation #Philippines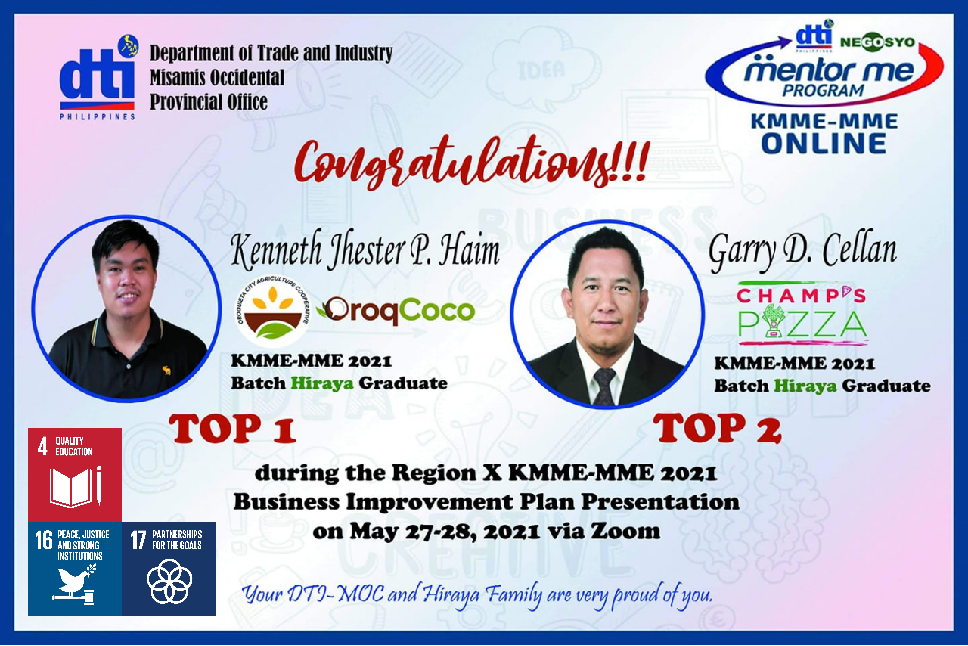 On Zoom and throughout May 27 – 28, 2021, The Youth and Student for Peace Philippines Misamis Occidental's Vice President of Internal Affairs, Mr. Kenneth Jhester P. Hiam, joined the two-day Region X KMME-MME 2021 Business Plan Presentation as part of the Department of Trade and Industry's Mentor Me Program.
Hiam's Business Improvement Plan Presentation made connections to the OroqCoco Cooperative. This plan was also presented for his peace project in the previous S!NERGY Philippines, Southeast Asia, and the Asia Pacific.
On June 3, 2021, Hiam was awarded first place in the competitions, which brought pride for the OroqCoco Cooperative and the Misamis Occidental Province. These positive results indicate Hiam's sincere level of dedication to improving the OroqCoco to change more lives.