Plant Removal at Pittman Wash, NV (USA)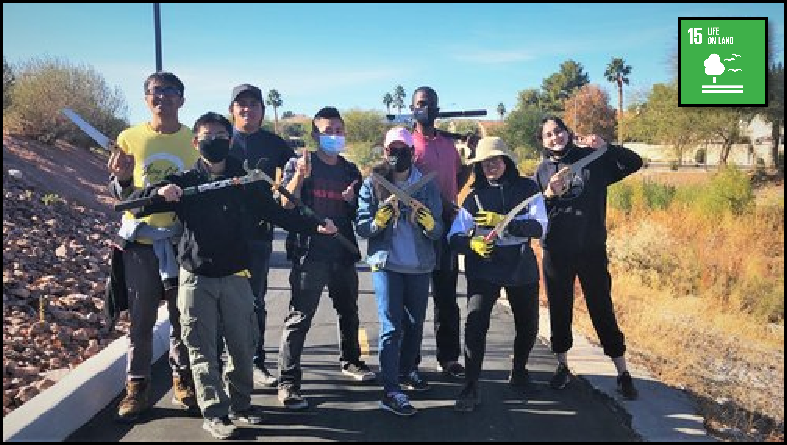 On December 18, 2021, Shine City Project worked with Project GREEN: Friends of Pittman Wash, a non-profit environmental group. Though the Pittman Wash serves as a flood channel for excess rain and run-off water, the Pittman Wash also contains a desert riparian ecosystem that is rare in the Las Vegas Valley.
Nine Shine City Project volunteers met with the Wetlands Biologist for Project GREEN: Friends of Pittman Wash. Their task for the morning was to help maintain an area of the wash by removing certain species of plants, such as tamarisk, palms, and cottonwoods with hand saws and loppers. By removing these plants, other native plants will be encouraged to grow. It was satisfying for the volunteers to be able to work together and see the difference their hard work and efforts had in the area. They hope more people can enjoy the beauty of Pittman Wash for years to come!