Peace Road #Spain
IAYSP Spain, in collaboration with the Women's Federation for World Peace (WFWP) Spain and representatives from various faith communities, organized a Peace March and interfaith event. The event was held on October 16, 2022, and connected to the Peace Road initiative – an international project promoting the realization of a unified and peaceful world through marches and cycling tours in several countries across the globe.
The chosen location for the event was at the top of the Tibidabo Mountain, in Barcelona, which is home to the stunning Church of the Holy Heart of Jesus and one of the most representative symbols of the Catalan city. The peace march consisted of a two-kilometre route along the road leading to the mountain summit. A total of 50 participants marched wearing their Peace Road t-shirts.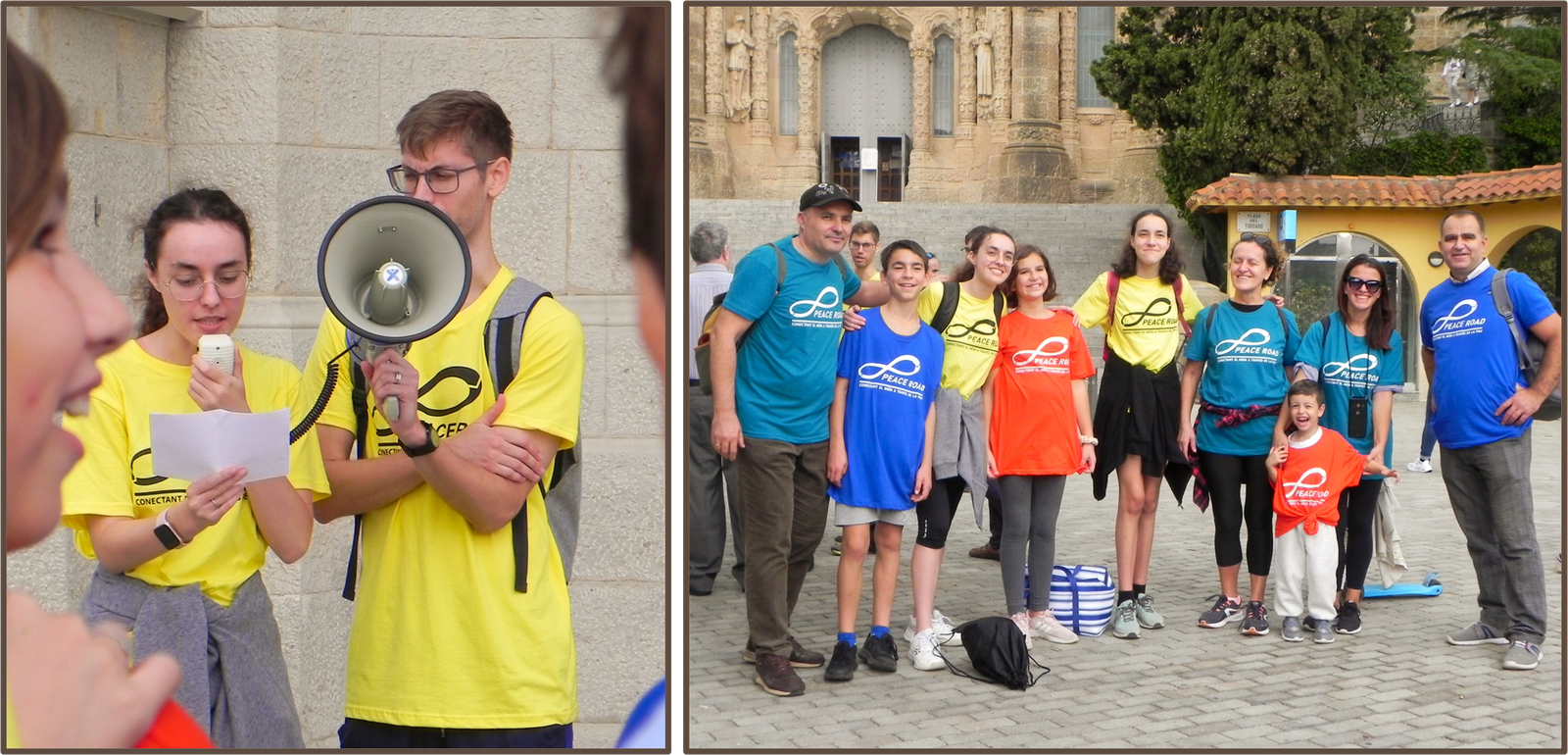 Upon arriving at the top of the mountain, all participants gathered in front of the Church; where Father Joan Codina, one of the leaders of the temple, gave welcoming remarks and spoke about the meaning of peace through the gospel of Jesus.
Following his remarks, further peace messages were shared by other faith representatives, coming from Baha'i, Buddhists, Brahma Kumaris, Orthodox church, Evangelical church, and the Family Federation for World Peace communities.
In the end, 21 white balloons were released and rose into the sky as a symbol of the participants' hope for peace, accompanied by an explosion of joy and applause.