Peace Heroes Talk – Tomáš Baťa #Austria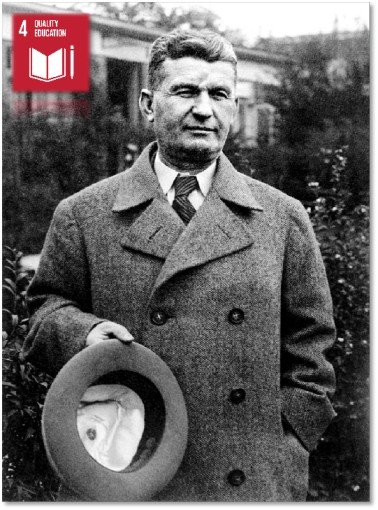 On Thursday, May 19, 2022, IAYSP Austria organized an online event as part of the monthly "Peace Heroes" series.
The event started with a presentation on the inspiring life and achievements of Tomáš Baťa by Laurenc Klas. Tomáš Baťa was a successful shoe company business owner and took great care of his employees and the surrounding community. His motto was, "Do not pursue money. Those who pursue money will never achieve it. Serve! If you serve as best as you can, you will not be able to escape money." He was an exemplary figure who lived for the sake of others.
At the end, participants shared their thoughts and reflections about what they could learn from Tomáš Baťa's life, and the values presented earlier that they could practice in their own lives.