Peace Hero Talks – Dr. Erkin Dzhamanbaev #Austria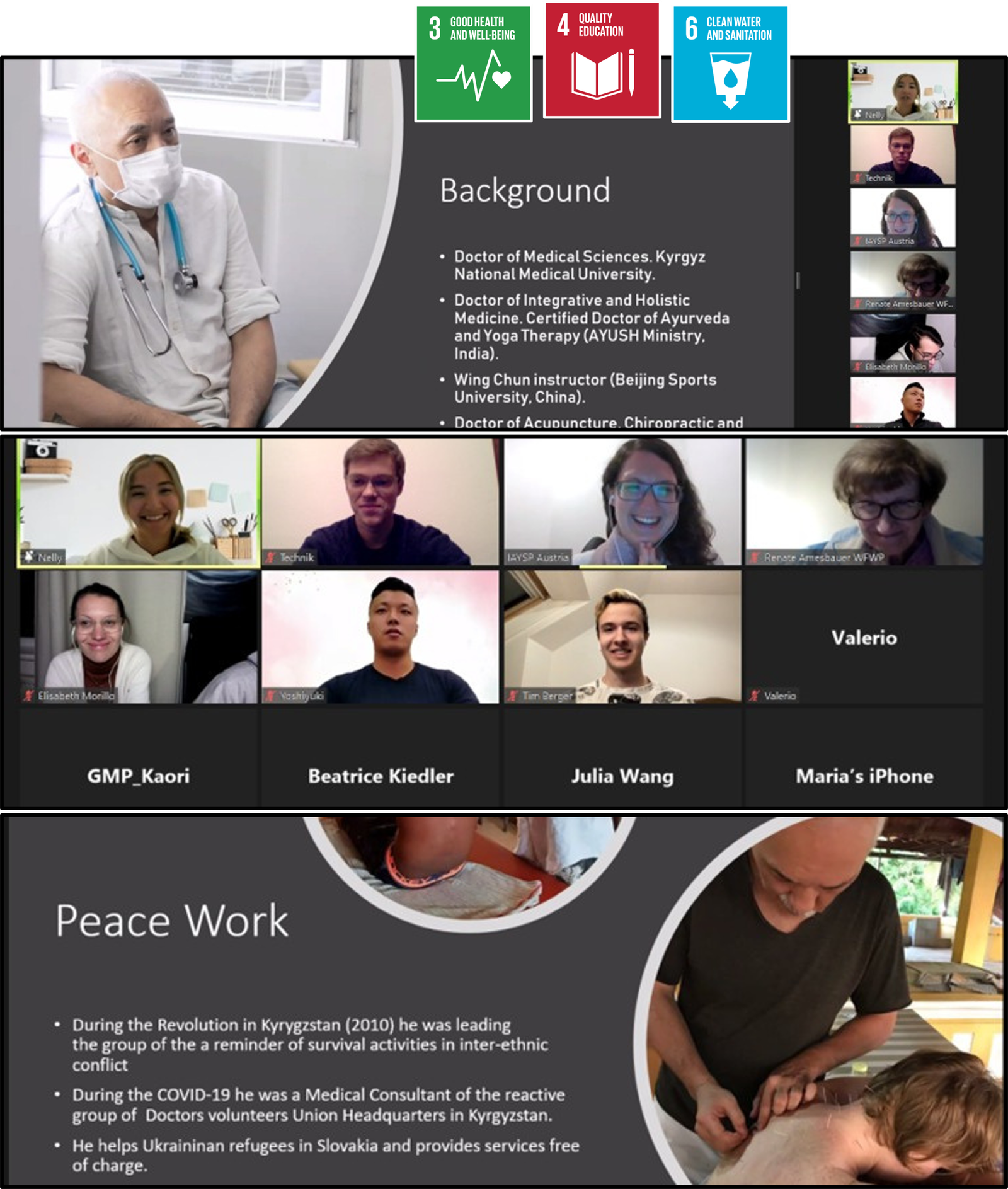 After the summer break, IAYSP Austria returned for another episode of the "Peace Heroes" series on September 29, 2022; introducing Dr Erkin DZHAMANBAEV as a Peace Hero of the present day.
The presentation was given by the doctor's daughter. She conveyed Dr Dzhamanbaev's heart as a serving physician and respected leader in the medical and healthcare world. Anaesthesiology, integrative and holistic medicine, yoga therapy, and acupuncture, are only a few of his many areas of expertise. He still is very active and continues to work for the public.
Participants of the online Zoom event were very inspired. In smaller groups, they shared how they can follow Dr Dzhamanbaev as an example and how they can create peace in their daily lives.