Peace Designers Training in Phillippines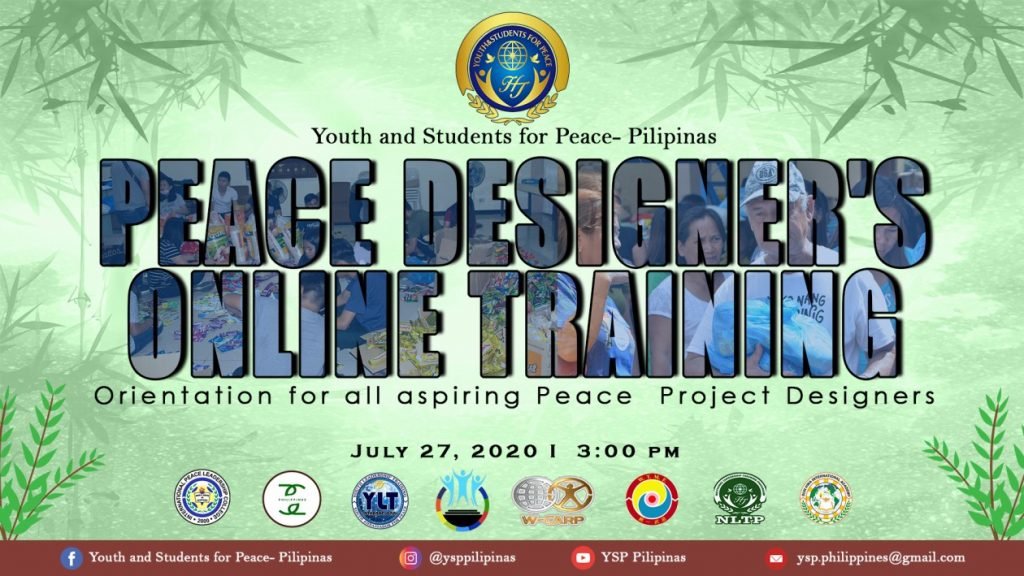 YSP Philippines launched a Peace Designer's Online Training, guided by exemplary leaders who have extensive experience in developing peace projects that help young people to reach their dreams; not only as individuals but as a group. Directed especially for those aspiring to contribute to Sustainable Development Goals. Dr. Robert Kittel, the International Chairman of the International Association of Youth and Students for Peace, provided introductory content pertaining to the Peace Designers Program and explained the coverage of training. Ms. Nikki Jerusalem, who coordinated the program, detailed the training schedule, which will be attended by participants according to their available times. 
This time, a total of forty-two participants attended on Zoom from different parts of the nation, such as Mindanao and Marawi. The next Peace Designers Training will take place on August 7, 2020.