Peace Designers Seminar #DR Congo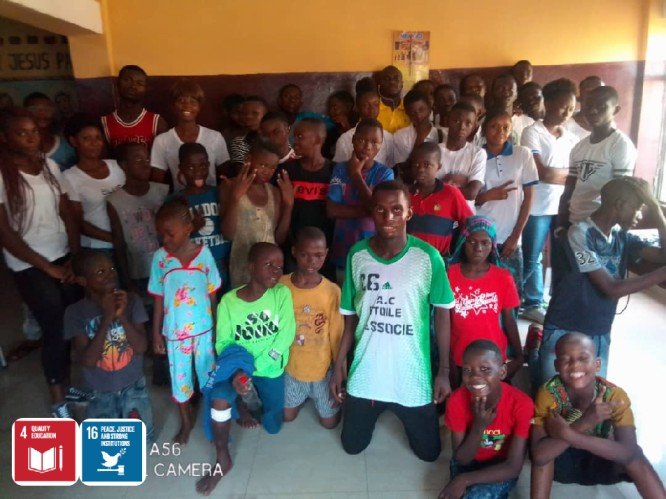 IAYSP DR Congo assembled a Peace Designers Seminar on May 17, 2021, in Matadi city with fifty youth.
To educate young people to develop the culture of living in the service of others, IAYSP DR Congo visited an orphanage saving abandoned children.
On-site, they gave a message on peace and service to orphaned children. Also, the members of IAYSP carried out a cleaning and sanitation service for dormitories, clothes, hygienic facilities, and others for the benefit of children.