Peace Designer Workshop #Afghanistan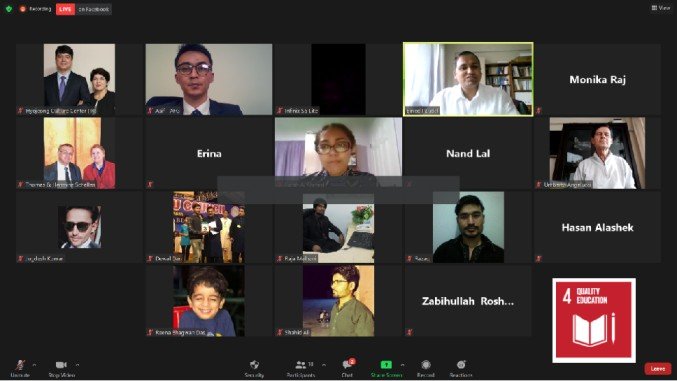 On Oct 24, 2020, IAYSP Afghanistan organized its first International Peace Designer Workshop for Youth from Afghanistan, Pakistan, Iran, and Turkey.
Through this Peace Designer Workshop, youth were introduced to the vision, mission, and activities of IAYSP in Afghanistan and around the world. Moreover, further discussions were carried out to highlight the '17 Goals of the Sustainable Development Goals' (SDG).
Through the workshop, they were trained to design their projects that support one or more of the 17 SDGs. By the end of the workshop, each team from the participating countries could effectively create a SDG Project using SDGs as their focus.
The team from Pakistan designed a project that supports quality education in the rural areas of Pakistan. The team from Turkey, Iran, and Lebanon designed projects around the 'Climate Actions' and 'Life on Land' by organizing local activities to collect plastics from the seasides. Lastly, the Afghanistan team designed a project aligning with 'Peace, Justice and Strong Institutions', through bringing youth from different ethnic groups together to establish intertribal dialogues and understandings.