Peace Designer Fes 2021 #Japan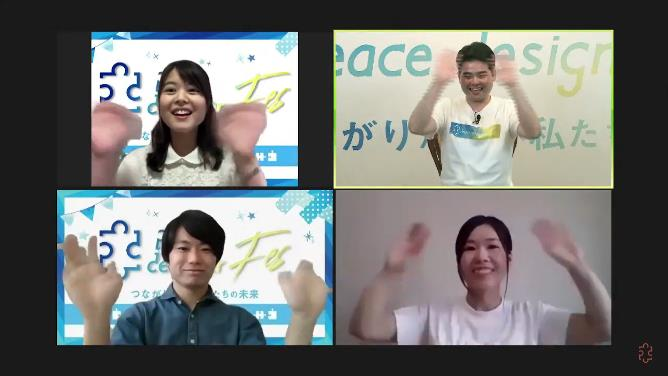 IAYSP Japan developed the Peace Designer Fes 2021 eventthat was held across three days. The event was under the slogan, "Our future drawn by connections."
YSP Japan especially prepared a website of Peace Designer Fes as the main venue for the festival.
With over twenty thousand accesses to the website in three days, it was time for each participant to rediscover the charm of the town in which they live, and realize the importance of connecting with the local people as part of Peace Designer Projects.
At the festival, YSP Japan held a photo contest and a senryu (Japanese Poem) contest on the theme, "The charm of the area."
In addition, live broadcasting was held throughout the three-day schedule. Moreover, the program involved the main event "S!NERGY CROSS" that comprised of guests who played active roles in society. Ambassador Mr. Manlio Cadelo, who appeared as a guest on the third day, talked about the charm of Japan from the perspective of a diplomat.