Panel Global Day of Parents #Argentina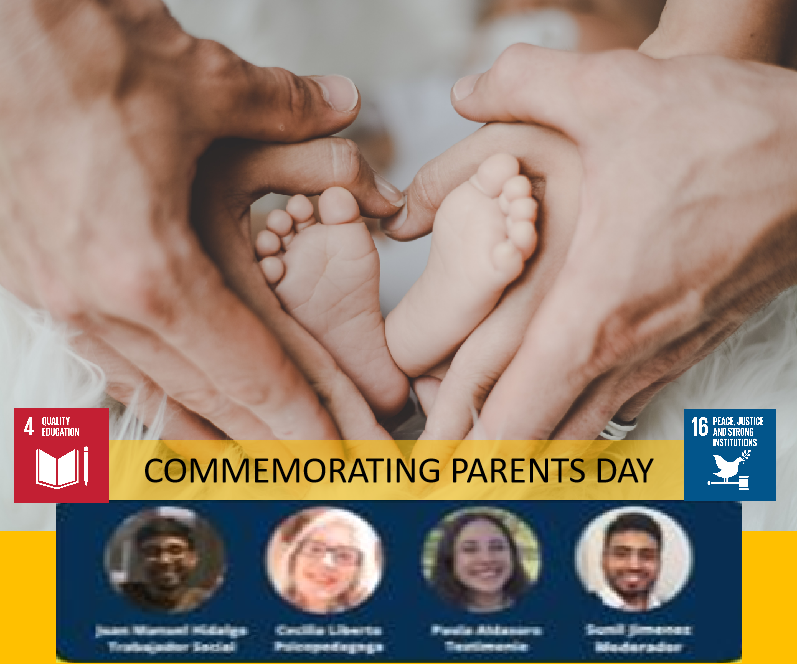 The second live panel was held by YSP Argentina through Instagram,
aimed at commemorating the International Day of Fathers and Mothers and aligning with the United Nations' SDGs.
At this meeting, two expert panellists were present: Cecilia Liberto, who works in the field of Psychopedagogy, has training in respectful parenting, and is a specialist in childhood and neurosciences; and Juan Manuel Hidalgo, who is a social worker, who specialized in Judicial Orientation.
In addition, Paola Aldasoro, a member of YSP Argentina, offered her testimony about the importance of parents in the education of their children; Thomas Dantas opened the meeting with a musical theme, and the panel was moderated by Sunil Jimenez.