Character Education Lectures #Zambia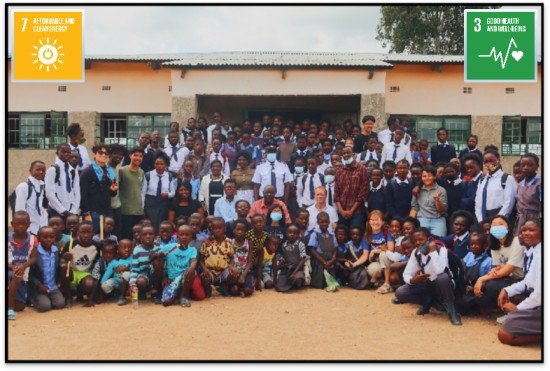 On March 2, 2022, from 10am – 5pm, International Association of Youth and Students for Peace Zambia and the Generation Peace Academy (GPA) visited three different schools in a town called Choma; located in the southern province of Zambia. The three schools visited encompassed Shampande Secondary School, Choma Day Primary School, and Njase Girls School. The purpose of the event was to share character education with the pupils and help with a $100 donation to facilitate school operations.
At Shampande School, the head teacher was delighted to meet the team and requested them to meet the classes from grade seven. Rie Horii and Caelan Johnson imparted brief messages regarding the importance of family values and the principle of living for the sake of others in four different classrooms.
Although many of the children were shy at first, the school principal was grateful for the team's effort and said,
"You guys don't know how much you've impacted the students here. They've never had foreigners come here and visit them during class, and they've never heard the kinds of lessons you guys taught. This was like an event for them. They will truly remember you for a long time, maybe even the rest of their lives."
A second team went to Choma Day Primary School. The District Commissioner of Choma delighted IAYSP, showing their interest for the team's initiative. During the visit, Mr. Roland Platt and IAYSP President of Zambia, Soondo Mutewa, were interviewed and shared the goals and mission of the respected organizations with the Choma Day school staff and camera crew from ZANIS. Afterwards, a couple of members gave insights into their culture and performed a skit, recorded by the camera crew from the television program ZNBC News Station, for pupils from grades eight and nine.
The team's final visit was to Njase Girls School, featuring around three hundred students. The members performed a dance that they had prepared, carried out an icebreaker activity, and talked about seeing the good in others. Ayami Gemino stated that although she was nervous, she persevered in her talk to convey love to the three hundred students present.
YSP members had a wholesome time sharing to and with the youth, and felt honored to visit these schools and meet the District Commissioner.