Opportunity Village Magical Forest Volunteering Event, Las Vegas #USA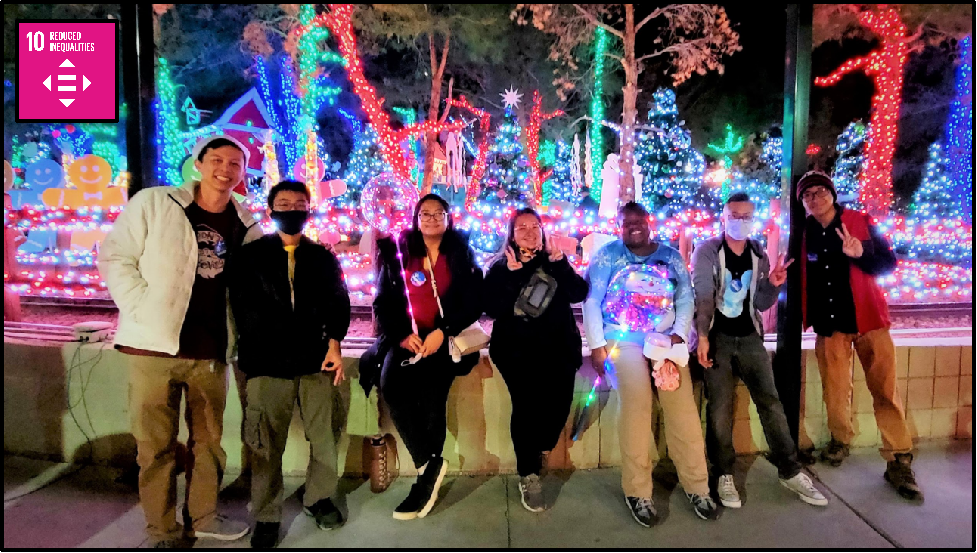 On December 4, 2021, Shine City Project volunteered with Opportunity Village for the Magical Forest event. Founded in 1954, Opportunity Village is a non-profit organization dedicated to providing people with disabilities enrichment, empowerment, and employment opportunities. Every year, they serve over 3,000 people in Las Vegas with intellectual and developmental disabilities in hopes of supporting them to live the best possible lives. Fundraising events like Halloween, the Great Santa Run, and the Magical Forest help provide programs, services, and wages and benefits to those with disabilities.
Eight Shine City Project volunteers were part of the Welcome Committee and helped check-in and contribute wristbands for all who entered the Magical Forest. The group volunteered for five hours and assisted in welcoming a few thousand people. They also had the opportunity to take breaks and enjoy the event themselves.