Ophthalmic Crowd #Brazil
The first collective effort of ophthalmology in Pouso Alegre, in partnership with Padrinhos da Alegria and the Bigodinho Institute, aims to bring doctors and patients closer to treatments in eye care and adjustment of glasses or contact lenses.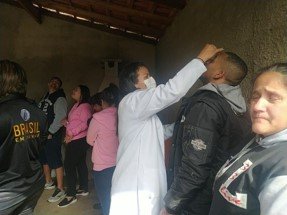 We reached 190 patients, some of whom did not know they had a need for corrective lenses. The activity was positively received, and there was also a kind collaboration of non-perishable groceries donated to lower-income families.