New Jersey YSP Chapter Launch (USA)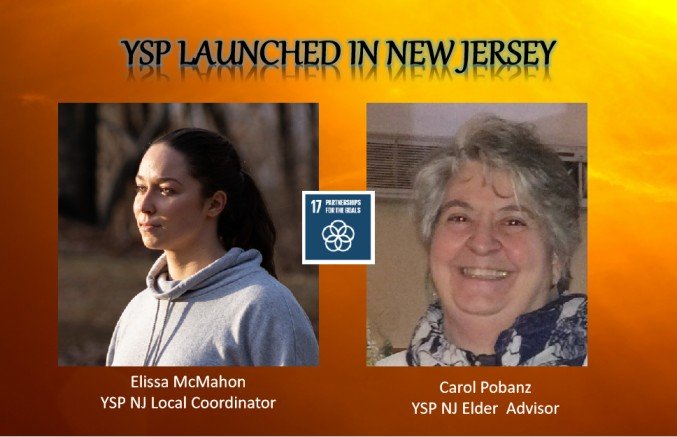 On April 25, 2021, New Jersey officially launched their Youth and Students for Peace (YSP) chapter via online conferencing.
Participants who tuned in were introduced to what YSP is and its goals. They had some fun doing trivia games about the United Nations and Sustainable Development Goals and were presented to the new YSP local coordinator, Miss. Elissa McMahon and Chapter Advisor, Mrs. Carol Pobanz.
The YSP USA President, Miilhan Stephens, also tuned in and shared how he was grateful for people like Elissa and Carol, who are passionate to serve and engage the community and are excited for all the great things the New Jersey chapter will do!.