"Making Art, Changing Lives" Project #Nicaragua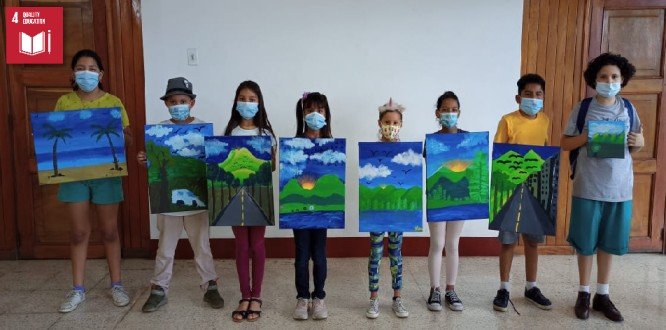 After two months of classes, on October 5, IAYSP successfully concluded the second edition of the project, "Making Art Changing Lives"; where twelve children participated.
This project took place in conjunction with the peace ambassador and plastic artist Isabella Guillen – a renowned artist who has unconditionally supported the peace initiatives of IAYSP.
In this second edition, children between eight – twelve years old learned different painting techniques. The main objective was to teach children to develop their creativity freely and use art as an instrument to achieve harmony and peace in their lives and environment.