Lunch Service at Las Vegas Rescue Mission #USA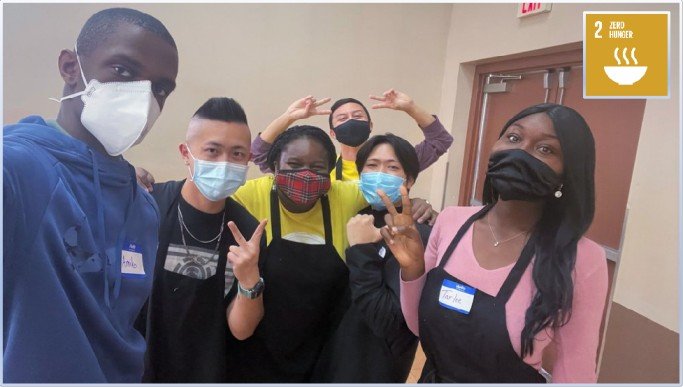 On January 29, 2022, Shine City Project returned to the Las Vegas Rescue Mission. This time, the group was led by one of their regular volunteers, Kinesha. The group comprised of six volunteers who came to help prepare meals for the homeless and serve lunch for residents at the Mission.
During meal preparation, the volunteers helped to place bread, bananas, chips, and a drink inside plastic bags for distribution. Afterwards, it was time for lunch service. Most of the volunteers served food on trays, which consisted of pasta, garlic bread, salad, soup, and donuts.
Kinesha shared, "The most important thing that the Las Vegas Rescue Mission provides are the meal services. Because the Mission provides as much food for as many homeless as possible, it is always a blessing when many volunteers can help out. When there are enough volunteers, the dining hall can be opened to everyone. It is heartwarming to see those who need some extra love have the opportunity to be able to sit down inside and peacefully enjoy a meal."