Leaders' Connect Webinar (Philippines)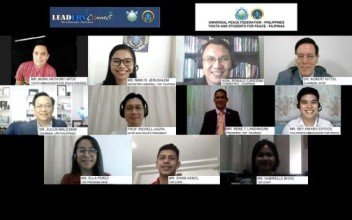 IAYSP-Pilipinas organized the 1st of a series of Leaders' Connect webinars with the theme, "The Comprehensive Values Education Act: A Youth Perspective" on June 15, 2020 via ZOOM and Facebook LIVE. They accumulated 583 Zoom registrants along with 250 Zoom and FB LIVE attendees.
Dr. Robert Kittel, the International Chairman of the International Association of Youth and Students for Peace presented the summary of the response of UPF regarding this Senate Bill. Prior to this a video, an overview of the CVEA had been published online before the program took place to give the young people an idea about this Bill.
The webinar was conducted in order to hear the voices of the youth in regards to the Senate Bill 1224 or the Comprehensive Values Education Act in the Philippines.