Leaders' Connect Bohol (Philippines)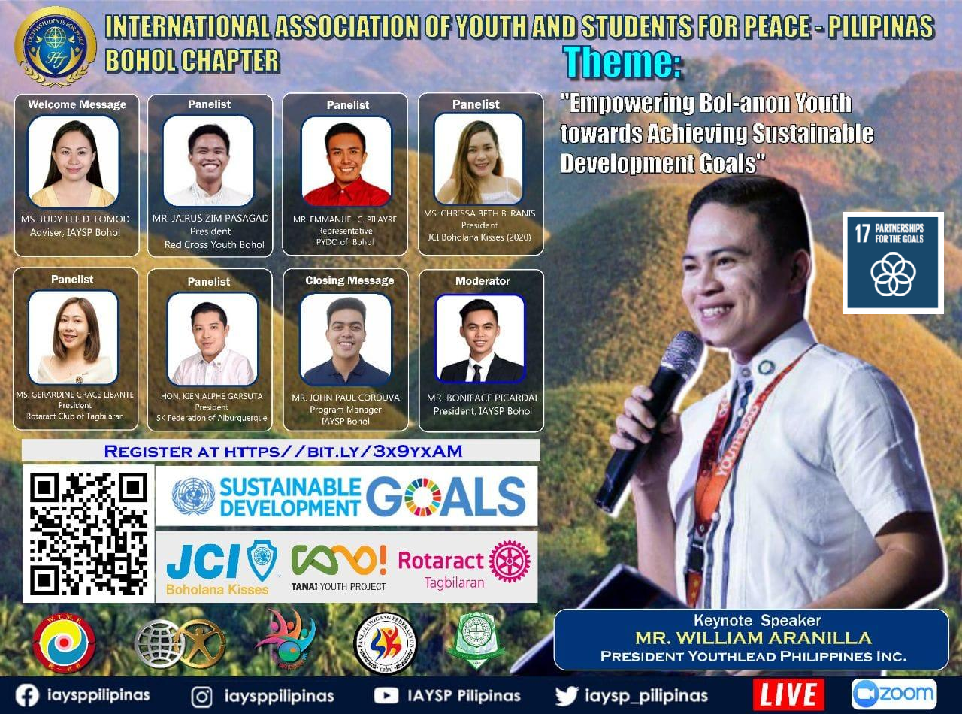 IAYSP-Bohol organized an activity called Leaders' Connect Bohol, with the theme: Empowering Bol-anon Youth towards Achieving Sustainable Development Goals.
There were 27 participants present via zoom and 1,000 views in FB Live during the said event. Overall, the feedback of the participants is positive, and they are looking forward to other activities in the future. The event was in line with SDG #17.
The event was in partnership with the World Collegiate Association for the Research of Principles Bohol, World Tong-il Moo Do Federation Philippines, Provincial Youth Development Office- Bohol, Sangguniang Kabataan Federation of Bohol, JCI Boholana Kisses, Rotaract Club of Tagbilaran City, and the Supreme Student Government of Tagbilaran City College and TANA! Youth Project.