Launch of Peace Club #Nigeria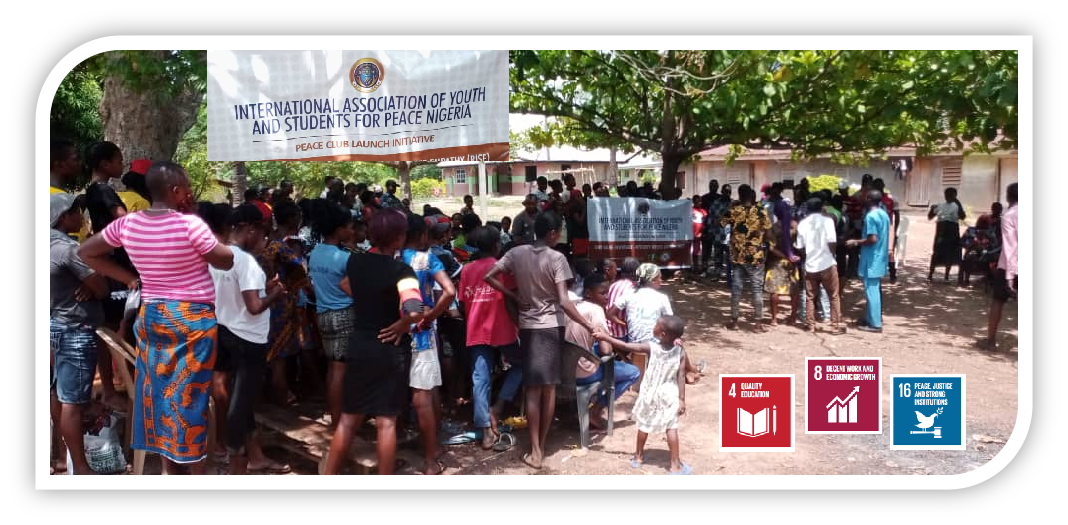 IAYSP Nigeria organized the launch of the Community Youth Peace Club and skill acquisition training of youths on local soap production and hand sanitizers. Young people and women from Africa in the Bekwara local government area of Cross River State felt positive towards the program.
The Youth Ambassador for Peace mobilized young people in his community to be part of the IAYSP Peace Club initiatives and skill acquisition to empower the youth and women on small-scale self-employment.
This initiative has seen IAYSP reaching out to youth in various parts of Cross River, and Benue is warmly welcomed in the African community with the hope of expanding to other communities.