Las Vegas Weekly Volunteering for June (USA)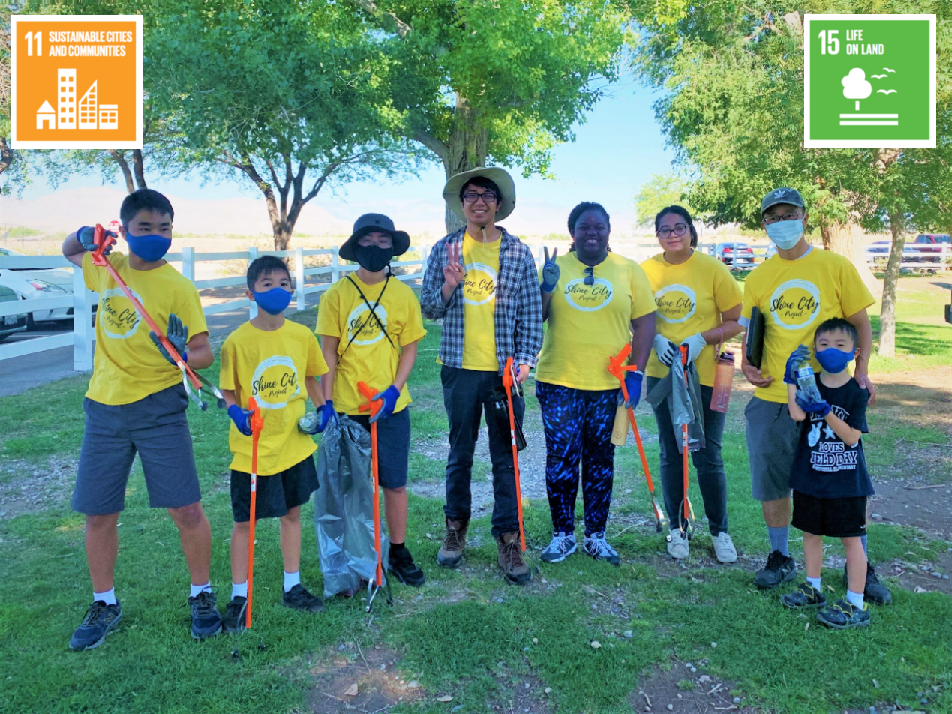 IAYSP's Shine City Project team has been busy in June with participating in a park clean-up and maintenance with getting Outdoors Nevada and volunteering for the first time at the Las Vegas Farm.
On June 5, 2021, nine Shine City members gathered at Floyd Lamb Park to help with picking up macro and micro trash. The following week, June 12, seven volunteers helped at the Las Vegas Farm, where rescued farm animals are cared for.
On June 19, five members of Shine City joined a park clean-up at Nicholas Flores Park, where they were assigned to trim off "tree suckers" from the bases of trees. They also had the opportunity to meet North Las Vegas Councilman Scott Black, who was also helping with trimming off these extra tree branches.