International Workshop IAYSP Subregion 3 (Venezuela)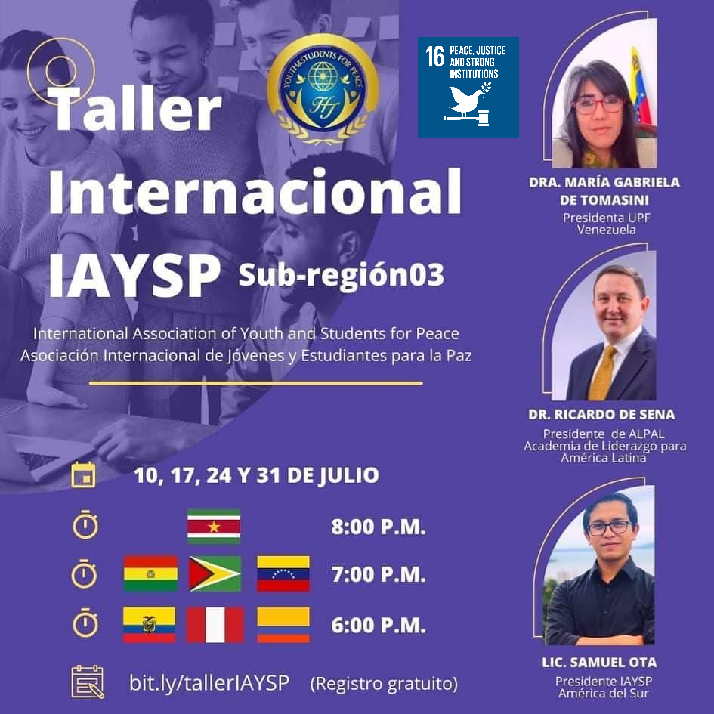 The IAYSP-Subregion 3 International Workshop was held on July 10th, 17th, and 24th, with participants from Bolivia, Brazil, Colombia, Ecuador, Mexico, Peru, Suriname, and Venezuela. There were great speakers with extensive experience in their developed topics. They shared the importance of values and principles in sex education and the meaning of true leadership for a healthy society.
The lectures were held in a pleasant atmosphere and had a powerful impact on the participants, who contributed comments and questions, whose answers enriched the workshop's content. In addition, the participants interacted in small group rooms to get to know each other and share the content of the workshops.