International Women's Day (Benin)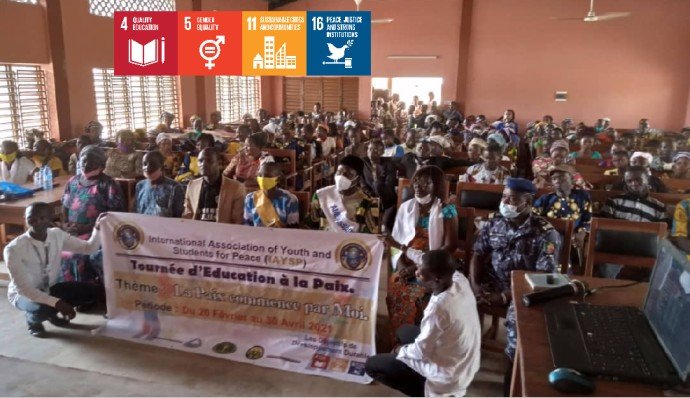 IAYSP-Djidja took the initiative to organize an event to celebrate International Women Day. To promote women's dignity and human right, we decide to organized this event in partnership with the women federation for world peace.
The local mayor invited more than 200 women and 50 men. The first deputy Mayor of the District, all the eight chiefs of the villages, the Head of the police station of the area, and the Director of the Agricultural Agency were present among the guests.
The Deputy Mayor of the District and the local Mayor were appointed as a youth ambassador for Peace. A group of young girls makes performance on traditional dances. And also, the Women's football team was presented.