International Day of Peace #Congo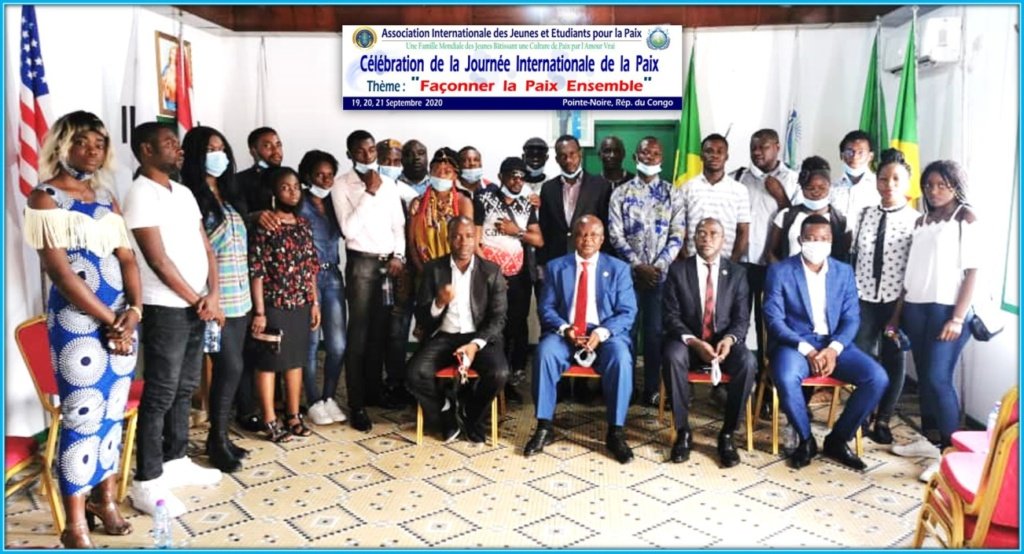 "Shaping peace together" is the theme chosen by the United Nations for the celebration of the International Day of Peace in 2020. To support this day, IAYSP Congo organized a conference in Pointe-Noire and Brazzaville, September 19 and 26, 2020.

In the city of Pointe-Noire, the conference was participated by thirty people, including the National Legal Representative of FFWPU Congo, Rév. Ndielle Norbert; Secretary-General of FPU Pointe-Noire, Se Zodji Augustin; Vice-Chairman of UPF Pointe-Noire, Se Bounda Michel; the President of AIJEP Congo, Se Loko Yvan; as well as three Presidents of various associations and their members. Rév. Ndielle Norbert developed the theme, and Mr. Se Bounda Michel read the message of peace by the UN Secretary-General. Finally, the presentation of IAYSP was made by President Se Loko.
In Brazzaville, fifty people from the invited organizations attended. There were several addresses, such as the one given by the Vice-Coordinator of IAYSP Brazzaville, the leader of Brech Mbouma; who delivered the opening words and introduced YSP to the guests. Following, the Representative of the United Nations and the Presidents of the associations presented, and the Director of Education of YSP Brazzaville analyzed the theme according to the vision of YSP. Another highlight of this meeting was the courageous cultural animation prepared by YSP leaders.
In order to honor the associations that took part in this activity, the Vice-Coordinator proceeded to the decoration of the Presidents of these different associations, and expressed a wish to see his associations work alongside YSP as a means to sensitizing young people to become true peacemakers. This lively appeal, provided by the Coordinator, to these organizations and words of thanks addressed to all the participants lead to the signature on the banner and a family photo; marking the event's conclusion. Dazzled by the level of organization, quality of education promoted, and the welcome from YSP, guests openly expressed their satisfaction, and many have promised to work with YSP to expand such initiatives.