Integration of Indian Students in the Culture of Moldova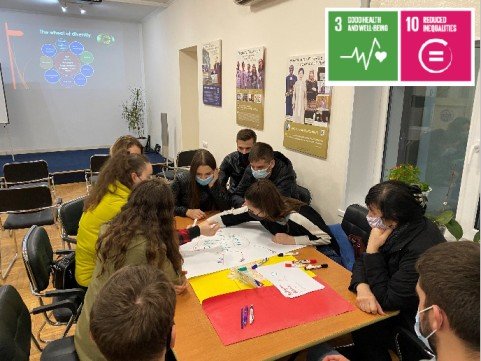 On October 30, YSP Moldova organized the event "Integration of Indian students in the culture of Moldova" at the Peace Embassy, Chisinau, Moldova.

The purpose of this event was to get to know Indian students, to represent their Moldovan culture, and to help them integrate into Moldovan society.
Thus, young people learned about the culture of Moldova and discussed the aspects of Moldovan culture that most piqued their interest.
The Wheel of Diversity exercise followed, through which young Indians, but also from Moldova, expressed the opinion that makes them feel comfortable and uncomfortable from the aspects of diversity of another culture.