Inauguration of Class of the Institute of Young Languages Leaders for La Paz #Dominican Republic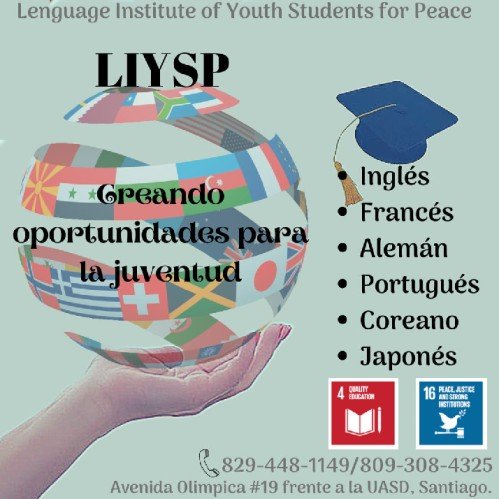 On September 21, IAYSP Dominican Republic started classes of New Language Institute intending to reach the youth members of the Dominican Republic and expand this initiative across all of Latin America. On our first day, participation rate was high as many young people enrolled in the institute.
English: Two hundred forty-five participants.
French: Not yet commenced.
German: Forty-four Participants.
Português: Sixty-one Participants.
Korean: Eighty-six Participants.
Japanese: Nineteen Participants.