IAYSP Brazil Musical Movement #Brazil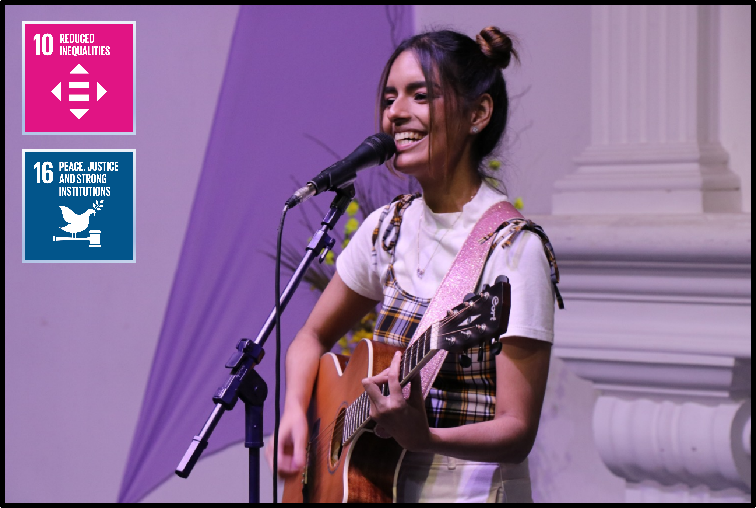 In May, all activitie s focused on holding the Benefit Show "Our Voice." This event aimed to promote the reduction of inequalities by focusing on a theme connected to the UN commemorative day, the World Day of Cultural Diversity for Dialogue and Development.
Artists of global, national, and regional influence contributed with their presentations, representing this diversity with various musical styles. In addition, the event received support from Projeto Aurora – Rosa de Saron's social project – and Favelinda.
After a long period without in-person activities, this event could be attended in person, with broadcasting on YouTube and Twitch TV, resulting in 151 people participating in person and 73 following virtually. Around 20 staff were involved in ensuring this event occurred and ran smoothly.
As the name implies, through the donations received at the show, several NGOs and YSP projects benefitted and became known to people who did not know them yet.