"Hyo Jeong Character Education: Keeping Purity and Setting up the Life Goal" (Cambodia)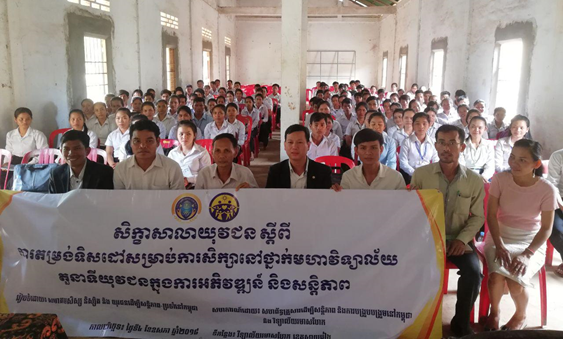 On 4 May 2018, Youth and Students for Peace-Cambodia (IAYSP Cambodia) organized a 1-day seminar on "Hyo Jeong Character Education: Keeping Purity and Setting up the Life Goal." The audience was made up of 250 high school students who are studying in grade 12 and preparing for their university examination. This seminar was co-organized by the Family Federation for World Peace and Unification-Cambodia (FFWPU-Cambodia), Romeas Haek High School,[1] and the District Office of Education, Youth and Sports of the Royal Government of Cambodia.
[1] Romeas Haek High School is located at Romeas Haek District in Svay Raing Province (where located at the East part and distance about 170 km. of the capital city, Phnom Penh.)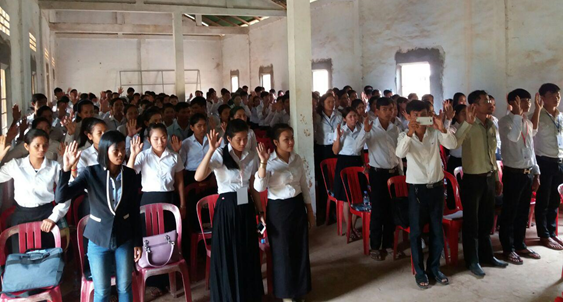 This seminar taught the importance of purity before marriage, the principle of true love, the significance and value of a true family and setting life goals. Mr. Chamroeun Sophal, the national president of the FFWPU-Cambodia, gave Opening Remarks and introduced the importance of keeping purity before marriage. He stated that building a healthy and happy family is the foundation for human happiness and prosperity. At the end of his introduction, he asked all 250 high school students to rise up and voluntarily make a pure love pledge.
It was an unforgettable experience for those youngsters who live in a society where the teaching of keeping purity and building a happy family are not included in the educational curriculum. To further the significance of the importance of keeping purity, Dr. Tang Kimsruy, Secretary General of YSP-Cambodia, explained the relationship of keeping purity as it relates to the Life Goals for the Future. He affirmed that "when we follow heavenly tradition, we are bound to go the original way of life centered on True Love." At the end of the seminar, the high school principal gave his appreciation speech. He recognized the importance of Hyo Jeong Character Education and keeping purity. He said, "This kind of education is extraordinary because it is beyond school's education curriculum and provided a clear path for youth to reach true happiness." Meanwhile, the Deputy Director of Education Office in the Romeas Haek District requested to YSP-Cambodia to hold these kinds of seminars with other high schools in his district.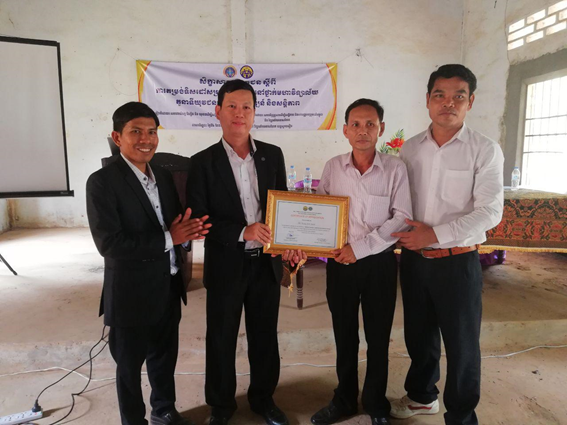 ---