Gilcrease Nature Sanctuary Service #USA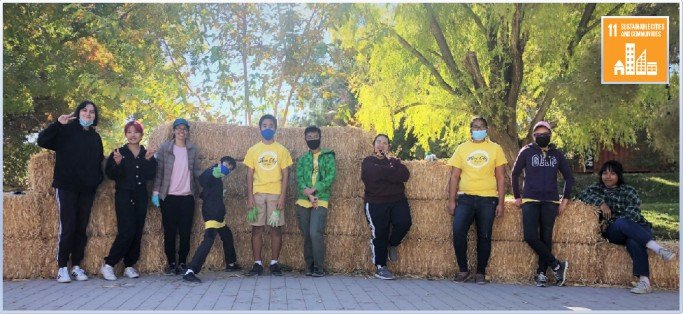 For much of November, Shine City Project has been working with organizations in Las Vegas that care for the welfare of animals. Through the last week of the month, the group helped out at Gilcrease Nature Sanctuary, a place dedicated to providing a haven for animals in need. Founded in 1979, by Bill Gilcrease, more than five hundred animals are cared for at Gilcrease Nature Sanctuary: including parrots, chickens, goats, pigs, turkeys, and tortoises. Some of the more unique animals residing in the santuary include a mule deer, an ostrich, emus, peacocks, and llamas.
During a service project held on November 27, 2021, the Shine City Project volunteers worked with Amanda, Operations Manager for Gilcrease Nature Sanctuary, and were shown their task to help clear out debris surrounding the pond at the sanctuary. The pond is a common place for many ducks and geese abide or visit. With rakes in hand, the team cleared out leaves, branches, and animal droppings surrounding the pond. All the debris was then shovelled into wheelbarrows and taken away. With eleven Shine City Project volunteers who came to help out, including a new volunteer joining them for the first time, they were able to make light work of the cleanup.