Friend match on the occasion of the National Heroes Day Celebration (DR Congo)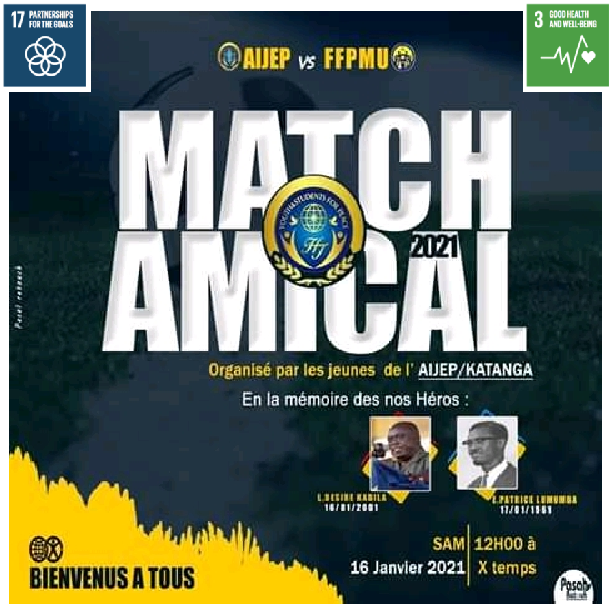 IAYSP-DR Congo organized a Friend Football match in Lubumbashi on January 16, 2020 with 42 participants.
To maintain physical balance and ensure good health, IAYSP-RD Congo, in collaboration with the Family Federation for World Peace and Unification (FFWPU), organized a friendly football match on the occasion of National Heroes Day. The activity was dedicated to the National Heroes Emeri Patrice LUMUMBA and Laurent Désiré KABILA. There was a team of IAYSP-Katanga and one from the FFPMU. The score of the match was 3-2 in favor of the FFPMU team.