Friendly Match on the Occasion of the National Heroes Day Celebration #DR Congo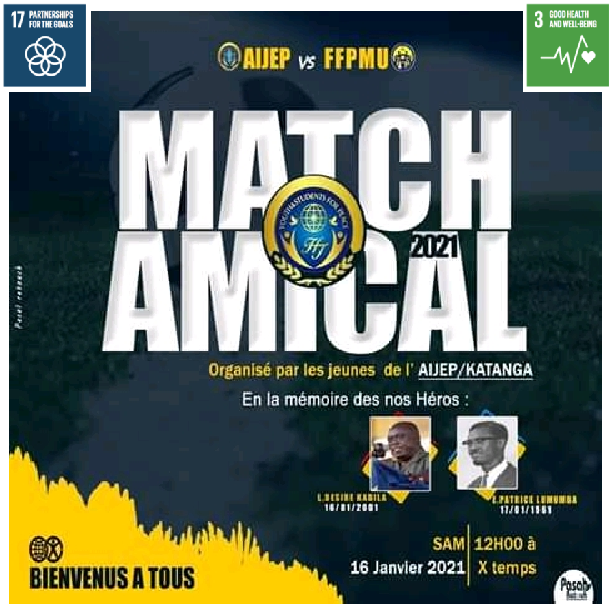 On January 16, 2020, IAYSP DR Congo formed a friendly football match in Lubumbashi with forty-two participants.
In order to maintain physical balance and ensure good health, IAYSP DR Congo, in collaboration with another or, organized this event on the occasion of National Heroes Day. The activity was dedicated to the National Heroes Emeri Patrice Lumumba and Laurent Désiré Kabila. The two teams consisted of IAYSP Katanga and one from the FFPMU. The final score was 3-2 in favor of the other team.