Fraternal Encounters (Panama)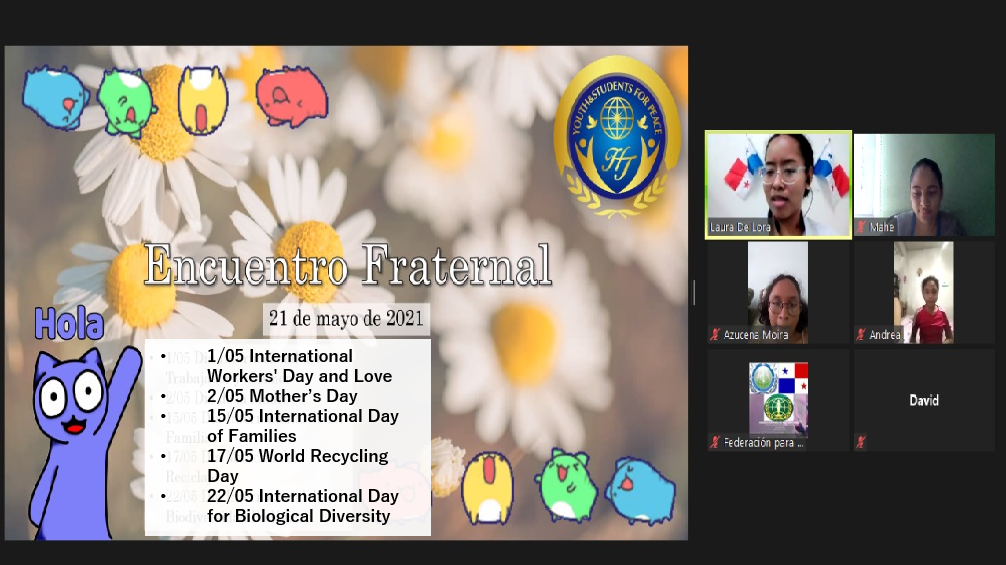 IAYSP Panama, during May, carried out a continuation of the Fraternal Encounters on Saturdays through Zoom.
As usual, the activity began with a space to share experiences of the week. Interactive dynamics were carried out and sometimes related to the topic to be discussed to animate the atmosphere and increase confidence. Subsequently, the theme was taught as a central point with interventions by the participants with reflections, opinions, or questions.
Among the topics covered were: Responsibility as an essential value that allows individuals to take control of their lives and achieve their goals while growing as individuals and with others along the way. On the other hand, another topic discussed was procrastination as a type of attitude characterized by postponing or not assuming responsibility for situations that are key for people's growth and happiness and how it is necessary to recognize and reflect on this. In addition, some tips were provided for everyone to take into account.
Finally, space culminated with a final photo and an invitation to continue participating in subsequent activities. The fraternal encounters, in addition to being an entertaining space full of teachings, are also an opportunity to strengthen friendships with young people and link them for future activities of IAYSP.
Organized by: Aylin De Lora, Laura De Lora, Isabela De Lora, Mahelin Barrios